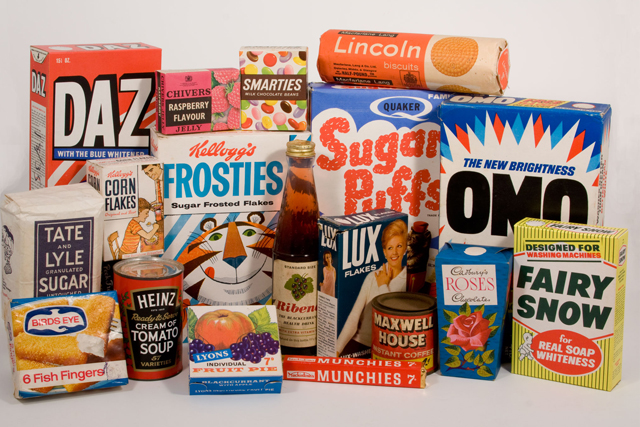 Opie started his collection on 8 September 1963, when he picked up the Munchies wrapper and decided that as no official record was being made of consumerism, he would thenceforth collect discarded packaging.
In the half-century since then, he has amassed a collection of half-a-million items, 12,000 of which are on display at the Museum of Brands, Packaging and Advertising in Notting Hill, London. The collection includes sweet wrappers, cereal boxes, coffee jars, yoghurt cartons and detergent boxes.
The museum is marking the anniversary with a new exhibition, a talk and the release of a DVD charting the history of brands. 'Throwaway History' is a feature-length film that took three years to produce and takes a nostalgic look at how branded products lie at the heart of the UK's consumer society.
Opie will be at the museum on 7 and 8 September to talk to visitors and answer questions about his 50 years of collecting, while on 25 September, he will give a 'Throwaway History' talk.

He will discuss how in 1975, he organised an exhibition called 'The Pack Age: a century of wrapping it up' at the Victoria & Albert Museum; and how, in 1984, he opened Britain's first museum devoted to the history of advertising and packaging, in Gloucester. In 2005, the museum moved to Notting Hill and today is known as the Museum of Brands, Packaging and Advertising.