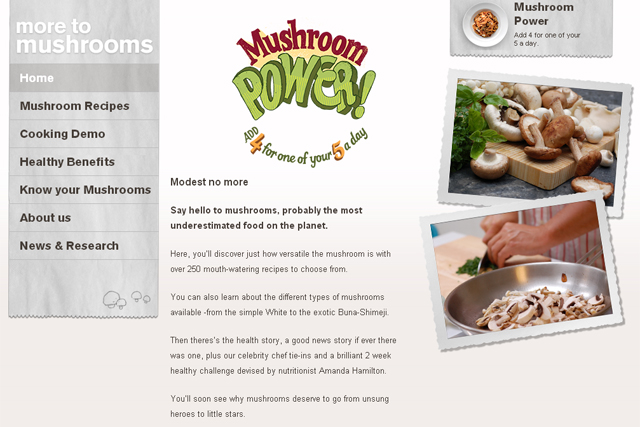 Kindred won the business following a competitive four-way pitch. It will take charge of the promotional campaign, which aims to increase both penetration and frequency of mushroom purchases by consumers and to push the food's health benefits.
The three-year integrated campaign will include advertising, social media, PR and digital.
The Mushroom Bureau previously worked with Ruby afterappointing the shop to a three-year brief in 2009 after a pitch through AAR.
Stephen Allen, a committee member of the Mushroom Bureau, said: "We were looking for an advertising agency with a proven track record in brand and commercial effectiveness. The Kindred team led an inspiring pitch, displaying excellent understanding of the market and audience.
"This was coupled with first class creative thinking delivered across multiple channels. Kindred's joined up approach and great track record with FMCG brands really stood out during the pitch process."
The members of The Mushroom Bureau will fund half of the £2.4 million campaign, with a further 50 per cent coming from the EU Department of Agriculture.
Chris Linsell, client service director at Kindred, who will be leading the campaign, said: "We're really excited to be implementing a truly ownable and impactful marketing campaign.
"The fresh produce market is exceptionally competitive, so our campaign must cut through and inspire mums to think differently about their cooking habits.
"It's great to win pitches against such strong competition and have the opportunity to develop a campaign that needs to deliver real behaviour change."