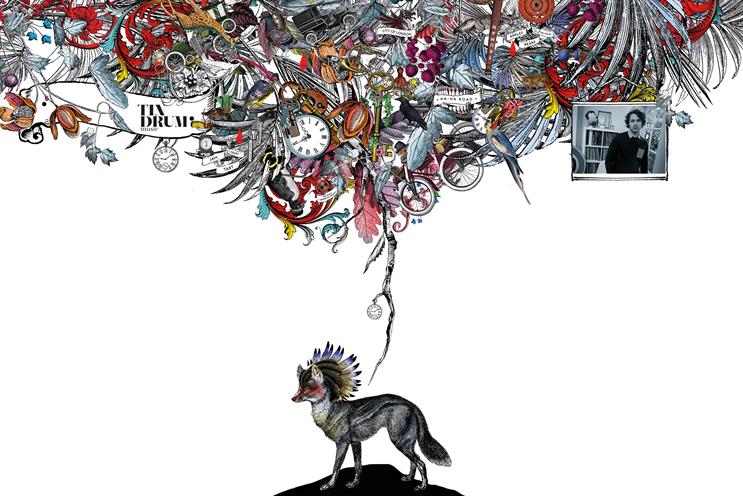 I am often asked by people in the music industry to identify the most frequently requested music genres in advertising. It's something I have always found next to impossible. I find that the idea of a homogenised approach to search runs counter to the role of a music supervisor and undermines the potential impact that a piece of music has on the audience.
While platforms such as Apple Music and Spotify can be a fantastic way to hear new artists, they represent another step forward into a world where discovery is more and more automated. In the race to make things more convenient for people to consume, music has been labelled and categorised to make it easier to find via narrow definitions of genre and mood.
We are given the illusion of broader horizons, but the possibility of both chance encounters and deep connections is removed.
The role of a music supervisor should be to adopt a more organic approach when searching. This means keeping your ears open to everything and not being confined to the music delivery system of the moment. I spend my days compulsively note-taking, Shazaming, digging through record crates, scanning hundreds of Tweets, posts and comments. At gigs, I arrive to see the opening act and leave only after the last encore. I engage with anyone and everyone who can feed my obsession and educate me.
As a child, I sought out the sound-tracks to films I was too young to see. I would listen with my eyes closed, creating my own film inspired by the music. One of my first successful placements came about from recalling one of these imaginary films – the music started playing in my head the moment I read the script. Whether the right track floats on the surface, is deep within you or lies at the bottom of a seemingly endless rabbit hole of search terms, phone calls and e-mails, a clear focus on what the music should achieve will lead you to the right piece.
Digging deep
Our work on Bupa's "Cancer Survivorship Programme" ad is a good example of how unearthing hidden gems can create deep connections. We auditioned more than 1,000 pieces of music and came across an unreleased demo by an artist called Johnny Stimson. The song had the perfect balance of emotion, sensitivity and positivity to complement the difficult subject matter. We had to dig deep to find a track that ticked all these boxes. Its success in the Shazam charts meant that we were able to bring the single release date forward to coincide with the campaign.
To be clear, I'm not talking about obscurity for obscurity's sake – I'm currently enjoying the new Carly Rae Jepsen album as much as my American Cassette Culture: Recordings 1971-1983 boxset. The clichéd image of the grizzled music obsessive rallying against the soullessness of popular culture thankfully lies in a grave we can all merrily dance on top of. We're looking for the perfect track, and it could come from anywhere.
Music that resonates
The answer I mostly give to people when they ask what type of music I'm looking for is music that has a "strong sense of itself". That is, something that is felt on a genuine, emotional level that honours its influences (if any) as inspiration and is proud of what it is. I am looking for music that I am excited to present to our clients, music that I hope they will be excited to hear. Music that has a deep and unique resonance with the ideas being communicated in the campaign.
The brief for the cat and budgie's duet in Freeview's "#catandbudgie" spot was to find a well-known love song full of emotion. To ensure the track was a perfect fit, we employed exhaustive methods rather than relying on pre-existing "Now That's What I Call Duets!" lists. We tracked down every single duet that had charted in the UK, every duet that had appeared in a popular film or musical, and rummaged through every nook or cranny of popular culture that may have been responsible for a song lodging itself in the public's consciousness. We left no stone unturned.
A client's needs are unique and should be approached as such. Searches should not be created with a production-line mentality – rehashing previous thought processes – but rather by seeing each new script as a fresh challenge, a blank canvas to fill with colourful interpretations. Each search has a life of its own and it's up to us to explore its creative boundaries.
---
Adam Bushell is a music supervisor at Tin Drum Music. Artwork by Kristjana S Williams