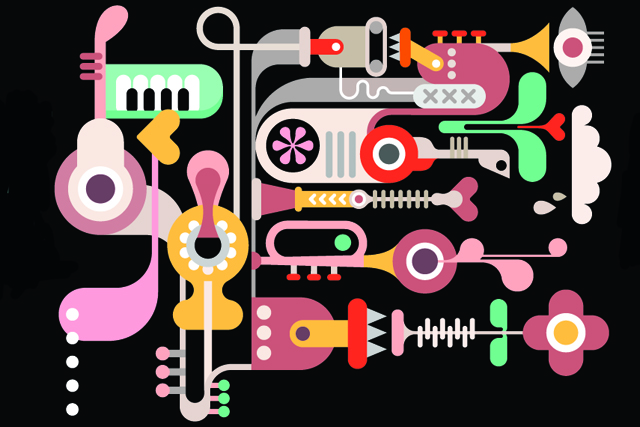 A wise, successful, famously bespectacled and angry singer-songwriter once said: "Writing about music is like tap-dancing about architecture."*
What he said about writing about advertising, stubbornly and perhaps fortunately, remains undocumented.
Either way, in this Music special, you'll find the thoughts of 13 writers who have taken up the Costello challenge to justify writing about music. So, as opposed to pirouetting about the Pompidou, you should find much to illuminate, inspire and intrigue as they explore the explosion in activity around advertising and music.
And, of course, it's timely. As the 20th-century bedrock of the music business – sales of physical product – continues to erode, the need for musicians and their labels to make money in other areas, and the opportunity presented by new platforms and new businesses, are opening up new avenues for advertising and creativity.
As one of our authors suggests: "Tear up everything you thought you knew about the music business. The past few years have seen our landscape change beyond all recognition…"
Yes, music and brands have had many, many moments in the past. And our writers pick out their favourite syncs to prove the point. But the seemingly unstoppable rise of digital music networks (such as Vevo and Spotify), the ever-increasing portability and convenience of listening to music anywhere you want and the phenomenal mobile phone growth mean that a lot more can be done with music in 2014.
After all, the challenge of creating content and campaigns, as well as the extra dimension – for instance, a pop star can add fans through social media and their own networks – are helping these partnerships flourish in exciting new ways.
For instance, in the following pages, you'll discover that the top 20 music artists on Facebook, combined, in effect reach as many fans as the network's global audience of one billion people. That one statistic alone shows how the opportunities presented in creating great work with the right musical partnership can, in some instances, directly connect brands with new audiences.

Suzanne Bidlake is the consultant editor at Campaign

* Elvis Costello denies it now, of course. But, then, as another music-business legend Tony Wilson (the founder of Factory Records) insisted: "What do I do? Tell the truth or go for the myth? Go with the myth every time."
---