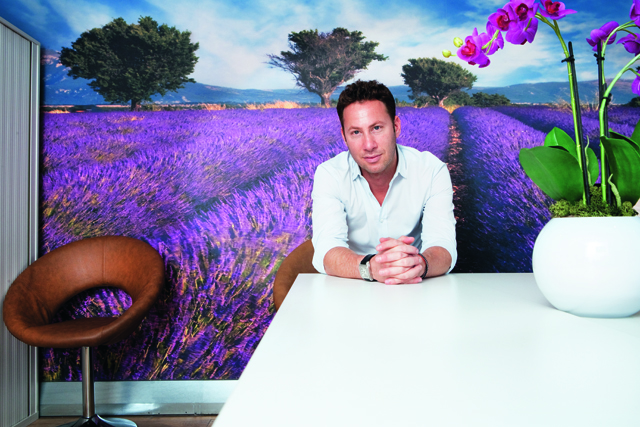 If the music business is sometimes regarded by brands and marketers as a splintered, ego-fuelled, self-interested kind of industry, let me say this: you should have seen it 15 years ago.
When I first started working in music, album sales were robust, CD sales were seemingly invincible and brand tie-ins were both wildly expensive and fairly crude – that is when you might have had real cause for complaint.
In the years since then, humility, necessity and pragmatism have invaded the music business mindset. Record companies, music publishers, managers and artists are on the hunt for revenue streams that will repair their broken bottom lines. So where once there might have been intransigence, pride and ego, now there is flexibility, professionalism and the will to do a deal. They are not necessarily everywhere you look, but they are out there. The music business might not be perfect but, heaven knows, it has much improved.
Yet, for all that progress, the music industry remains a complex environment for brands to navigate. Picture a modern partnership involving a willing artist. Maybe you would like them in an ad, to license their music for a promotion, stage some guerrilla gigs, have social media activation and activity around the venues on their tour? An idealistic marketer, with no previous exposure to the music industry, could never anticipate that such a deal might easily require the co-operation not just of the artist and its management, but of the label, publisher, live agent, promoter, publicist, digital providers and venue owners. And you would like it to be global? Are you sure?
This is where the music business can easily stump a brand. It's a jigsaw, a collection of silos divided by corporate grouping, territory and serving many different interests at once. The record label does not (necessarily) profit from the ticket sales; the promoter cannot clear the use of a song; the publisher cannot help you with image rights. And can any of them really advise on whether the artists and music they represent are the right ones for any given brand? Some can; some may not be so selfless.
It is for this reason, and not for want of trying, that many branded music deals do not do what they should. Working closely with one or two links in the music business chain might create a campaign that benefits an artist or a label in the form of exposure or money, but will it be the kind of hard-working, carefully tailored, multi-touchpoint campaign that the brand had in mind? Not unless you are careful.
This accounts for the rise of companies such as our own that inhabit the business but also know just how it appears from outside and understand, most importantly, the deceptive complexity of an effective
modern marketing campaign. You might describe such companies as telephone exchanges, uniting certain parties who would not otherwise be inclined to speak and others or have their number.
A content series such as Xperia Access involving artists including Rita Ora, Tom Odell, Newton Faulkner and Example, is a case in point. Xperia Access drip-fed interviews, performances and behind-the-scenes footage across social media and involved divisions of Sony, Vevo, The Guardian, publishers and managers, as well as in-house production. That kind of sophistication calls for careful, neutral coordination.
It is convenient – but true – to compare the process of building a bespoke, well-structured campaign out of so many parts with constructing a music track. Every component of such a project as an instrument or a component of a song – big, bold, detailed but cohesive. Then think of the same song with just a couple of those parts. It might sound just fine, but does it sound like a hit? Is it what you had imagined?
Where music and brands are concerned, there is a difference, too, between complexity and cost. A common misconception is that working with music is a good way for a brand to spend a lot of money fast. Certainly, tie-ins on the scale of Blackberry with Alicia Keys or Marks & Spencer and Take That are not for marketers on a budget, but music today is not only the province of superstars.
"The music business can easily stump a brand. It's a collection of silos serving many different interests at once"
When the online fashion retailer boohoo.com teamed with up-and-coming singer Little Nikki, the partnership was not based on the fee or snap-shot kudos for the brand, but on fresh talent, personality, an audience in common and a willingness to create something unique. Such a campaign – one of ours, I ought to add – paired the brand and the artist across live appearances, TV and digital ads, interactive content, plus product placement in music videos with the usual multiplicity of stakeholders.
Music is an unparalleled resource for brands – a pathway into the hearts of an audience. But different brands need different things: new talent, star power, that elusive song, a live experience, downloads, streams, the particular reach of a major media channel, a fast-rising digital music service or some combination of all of the above.
The music business, believe it or not, is there to help – in ways that would have been unthinkable in the past. But building effective campaigns that meet modern marketing goals, with all the collaboration, imagination, insight and connections required to do so calls for a distinct set of knowledge, contacts and skills. That is the reason we created 8lbs. We believe that working with music should be a headache-free experience that delivers long-lasting and measurable results.


---
Mark Krendel is the managing director of 8lbs