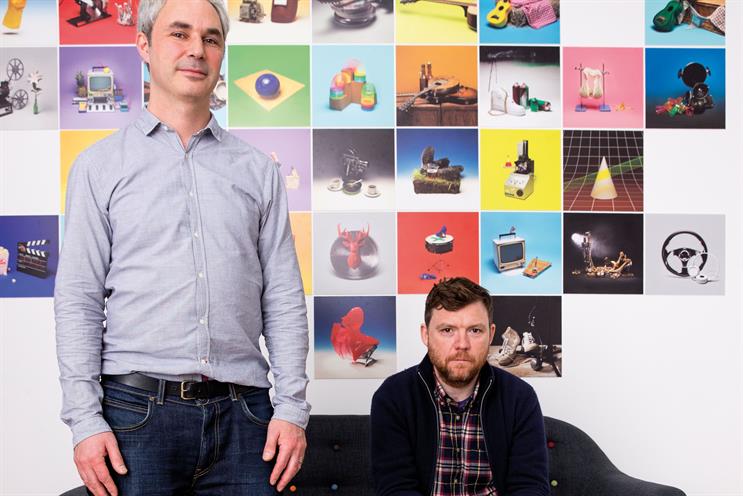 We need to talk. About production music; library music; off-the-shelf, shitty, buyout crap. Because, strangely, out of this ultra-uncool, tired, boring-as-pants area of music has emerged one of the most exciting new possibilities – a trend that's changing how we use music.
We need to start looking at music as being "flexible". We want to tell you about an underused model, where you can take quality recorded music, rework and re-edit it, play around with it using stems, and get composers and musicians on board quickly to take it in a whole new direction. You can tailor it to a film for a much cheaper price tag (£2,000-£5,000 for TV usage), with the added benefit that you get to choose your track and know it works for your picture right at the beginning of the creative journey. It's called BPM: bespoke production music.
The thing is, production music is not a type of music; it's simply a business model, a licensing model. Simplified licensing from a single source. It used to be that three or four big libraries ruled the roost, and there was such a big need for wallpaper in TV and radio that it was a seller's market. They could put out whatever nonsense they liked and it got used. This is the reason that library music got a bad name in the ad world during the 80s and 90s. There were godawful CDs that went straight from press to bin.
But this is changing for three reasons: an influx of talent, the rise of independent production music labels and new technology that makes music more adaptable.
The people writing the music have changed. Commercial artists and successful TV and film composers all see production music as a valid part of their portfolio. In the UK, musical creativity is as strong as ever. These days, you are just as likely to hear young musicians saying they want to write for TV; Breaking Bad and Mr Robot are the new rock 'n' roll. Sync and production music are essential parts of the professional musician's income stream and are attracting the best talent.
We know many composers who have left the pitching game, yet they are more than happy to write for production libraries. They know that even if they produce a lovingly crafted, winning piece of music, the agency is sourcing many other music options – reducing their chances of winning a job. So the top guys rarely pitch now. Would you?
Another factor in the rise of indie production music labels is that they are run by people who really care about the music, who have to make sure the music is good or they will go out of business. People who source credible artists, filter and weed out the dross, and build a new level of authenticity and integrity.
Production music is like the burger. Five years ago, it was seen as cheap fast food; now it's a benchmark of a quality restaurant: "Your burger better be good, buddy!"
We've had to reinvent ourselves by making the music adaptable, giving easy access to the audio stems and having in-house composers available to make amendments on a fast turnaround.
Technology has moved on from the linear editing days. These days, everything is ultimately remixable – you can use the stems from a track to creatively rework it, remove sounds that are not working, recombine others to fit the edit. Where the music is close but not quite right, we would recommend you bring a composer on board and add new melodies, a vocal, maybe a string section.
The whole idea of a track is really becoming something new – a custom element to your production with much more flexibility, not just a kind of squarish peg to fit the hole.
You can work with production music through a truly creative process to get something that works.
If it's genuine, creative and flexible music that you want, think about using BPM in your next project.
Our Playlist
Hottest new talent
Shamir, On The Regular - makes you want to dance, and that isn't allowed
A recent discovery
Max Richter, The Blue Notebooks
A guilty pleasure
Toto, Africa
Can't get it out of our heads
Binary Sunset - geeks will know it
In the car
America, A Horse With No Name
---
by Caspar Kedros, director and head of production, and Scott Doran, director and head of creative, Altitude Music