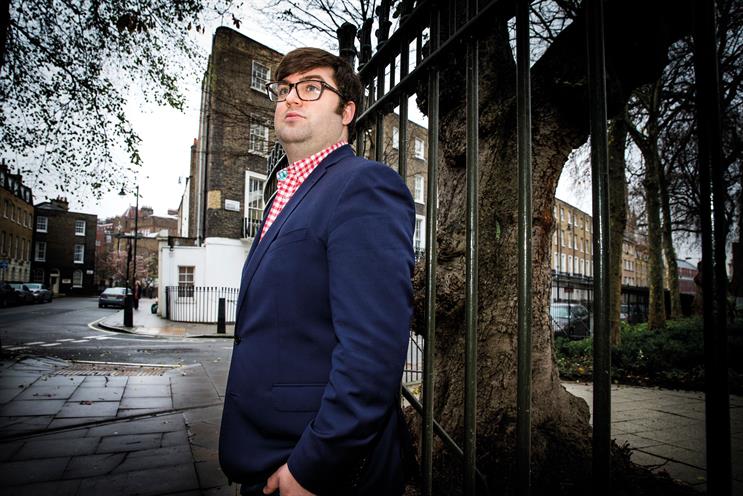 You wouldn't choose I Still Haven't Found What I'm Looking For as the first dance at a wedding.
Music is a land where subjectivity roams free and the paths are many and winding, but there are sturdy fences around the perimeter. It takes experience to navigate the interwoven paths, but all of us have a good idea where the boundaries lie – and we know this because of context. There are some lines you just don't cross.
For decades, creatives have stared at blank canvases, blank manuscripts and blank screens as they prepared to create something from nothing. However, for any creative piece that has been commissioned or has some sort of budget involved, the process is well under way before brush meets canvas, pen meets paper or the first notes are played.
In media, the music composer's primary role is to add context to a film, but it is important to recognise that the slate is never truly blank and the reins are never truly free. Even when someone says they don't know what they want, they usually know what they don't want. There are countless influences, both obvious and subtle, that inform those first ideas.
Before a composer even receives a brief, there are usually so many potential directions being explored that, when they do finally read it, it can be difficult to find clarity. In the past five years, we have had briefs for well-known brands that range from a single sentence to three pages of detail with 15 (sometimes contradictory) references along with a brand strategy.
The projects that we have been most excited about recently have found a balance in understanding between the composer, music supervisor, agency and brand, with communication being open, honest and constructive.
A creative, exciting and successful brief is all about context. A clear understanding of this usually comes from good music supervision and dialogue with all parties involved, even including the brand. We need to be able to ask the right questions so that we can read between the lines or perhaps even develop a brief along with the client.
Finding this context can mean the difference between a successful demo or an unsuccessful one. It requires brands to commit to a direction as well as understand the different creative processes. Do they really want to explore bespoke music demos or do they actually want the latest commercial track that they heard on the way to work this morning? Both are completely valid and important options but with very different creative requirements (for all parties involved) and ultimately very different outcomes.
So what makes a successful composition creatively? A composition that is unique and potentially pitch-winning takes into account context from every area of the creative process and the industry. It is vital to consider where this particular brief fits within the project, the networks of people involved, who we know and who knows us, and the quality of the demo musically (of course).
When writing, we try to keep the demo one step ahead of the process by balancing what we are being briefed to write, what we feel will work and how the brief might ultimately evolve with each round. If we look back at the briefs that we have won over the past 12 months, they have been successful due to our network, being in the right place at the right time, hard work and pitching something that works well with the film.
Whether consciously or subconsciously, context informs everything a composer does creatively and can be an incredibly useful tool in directing, informing and steering a composition. After all, every archer needs something to aim at.
However, as composers, we understand that music is subjective and the entire context that we have been working towards can change in an instant. And that is, by its very nature, the focus of trying to find something that works with a particular film.
My Playlist
Hottest new talent
William Featherby and Peter Yelland-Brown
My latest download
Solo by Nils Frahm
A guilty pleasure
Beyoncé
Best cover of all time
Hallelujah by Jeff Buckley
Ben McAvoy, director, WMP