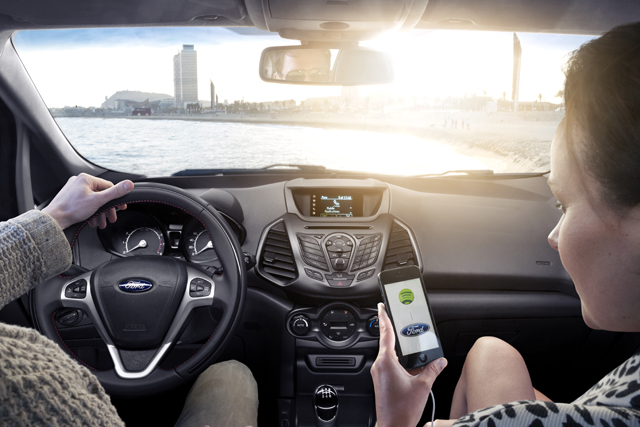 Speaking at Mobile World Congress in Barcelona, Ford Research Center managing director Pim van der Jagt said the company has partnered with the University of Aachen to determine a human interface for its "automated" cars to determine how much input the driver has once the automated system is activated.
Ford is installing wi-fi into cars so vehicles can communicate with each other to develop "lifesaving" applications such as a system to warn each other if a car is parked on a blind corner.
The company is also installing "Lidar" sensors in its cars that use light from an omnispherical camera to imitate the way bats and dolphins use sound waves to navigate.
The technology allows Ford to create largescale 3D maps that can be downloaded via automated vehicles.
Ford is keen to tap up the mobile industry to enable the sharing of this data "in real-time".
Stephen Odell, the executive vice president and president of Europe, Middle East and Africa, Ford Motor Company, also used the opportunity to unveil the newest version of the Ford Focus.
The car includes "Sync 2" technology which includes a "park out assistant", which helps people exit a tight driving space, and "perpendicular park assist", a feature that allows the driver to reverse park without using their hands.
Other features include enhanced voice recognition and more detail maps with an integrated Michelin travel guide.
Odell claims mobile technology can help combat the threat to "global mobility" that is being created by increased congestion due to increasingly urbanised areas and over a billion drivers worldwide.