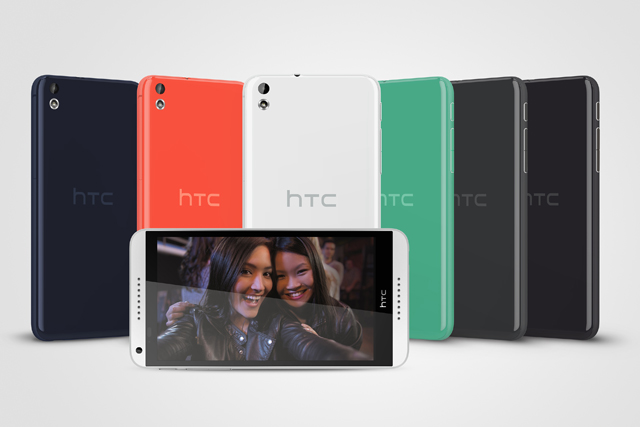 The buzz will be created through initiatives including The Power to Give project that aims to pool the processing power of a million HTC phones to help research across a range of topics including the fight against cancer, AIDS and Alzheimer's and the search for extraterrestrial life.
Naughton told Marketing at Mobile World Congress in Barcelona: "Power to Give is very HTC in it puts the control in the hands of the consumers – if you want to search for extraterrestrials you can or if you want to be all about clean water or climate change you can."
The project has come about after HTC co-founder and chairwoman Cher Wang was invited by HTC chief executive Peter Chou to take on a more hands on role with the business to allow Chou to focus all his time on product and innovation.
Naughton said: "There's a sense there's a lot of power around the connected world and Cher talks about all of us connected as smart individuals can then make a smart world.
"With Cher getting more involved in the marketing on day to day terms we will certainly have a more evangelical view of the world and there will be more things to come through the year."
Power to Give works via an app that allows users to decide which cause they want to donate their phone's processing power to when they are charging their phone and connected to wi-fi.
Naughton added: "We would like to get a million phones because that is the scale of a supercomputer and we will keep on going until we do that. It is a long term view.
"It is in a beta trial version at the moment – we will certainly activate through all our social communities and our partners. Through the year we will talk about what the programmes have been able to achieve through the access to the supercomputer environment."
In order to appeal to a younger audience HTC has also revealed a mid-market phone called the HTC Desire 816, which will offer a more affordable option than its HTC One range.
A five megapixel front facing camera will allow it to produce "super selfies" and the phablet size of the phone is also aimed at a younger demographic.
HTC will launch marketing campaigns for both the HTC One and HTC Desire "family of phones" to differentiate the ranges with a large scale HTC One campaign planned for 25 March.
Naughton said: "We have got some creative work underway right now with Robert Downey Jnr before he disappears off to make the next Avengers film."
It is expected a 25 March event in London and New York will also herald HTC launching its first wearable tech devices.
Naughton said: "Cher talked about the fact we do have some wearable projects in our design labs currently and again HTC's take on new technology is to offer something that is different and orientated around what the consumer wants to experience."
"There will be some wearables news from HTC coming later on in the year."