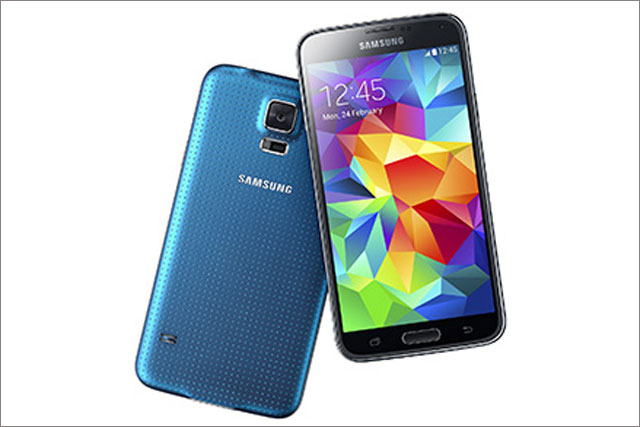 J K Shin, the president and chief executive of Samsung's mobile and IT division, laid out the vision for the phone in front of a packed crowd during Barcelona's Mobile World Congress.
The 'Samsung Unpacked' event was held away from the main conference venue at the Centre de Convencions Internacional de Barcelona and was opened by a performance by the Barcelona Symphony Orchestra, as the company sought to emulate Apple's theatrical product launches.
The launch of the Galaxy S5, which is rumoured to have been brought forward following a drop-off in sales of its Galaxy S4 predecessor, was supported by a launch of the Gear Fit wearable device.
Samsung's Gear Fit wrist band is a curved device that claims to offer "the most comprehensive fitness tools available" and can be operated as a standalone device or a companion to a smartphone.
Shin said it had been designed for "consumers who want to be stylish on the go [and is] an ideal way to check your heart rate when you exercise".
Jean Daniel Ayme, the vice-president of European telecommunications operations at Samsung, described the Galaxy S5 as representative of Samsung's ambition to "improve human life".
The device will have biometric security that will allow users to unlock it with a fingerprint, following in the footsteps of Apple, which Ayme says will remove the need for the user to enter security answers such as their mother's maiden name or the name of their pet.
Samsung Galaxy S5's biometric security will allow users to login and shop at any merchant that accepts PayPal on mobile and in-store with only their fingerprint.
The camera can focus in 0.3 seconds, which Samsung claims is the best time across the mobile industry, and the battery life has been improved to allow ten hours of web surfing and 12 hours of video playback.