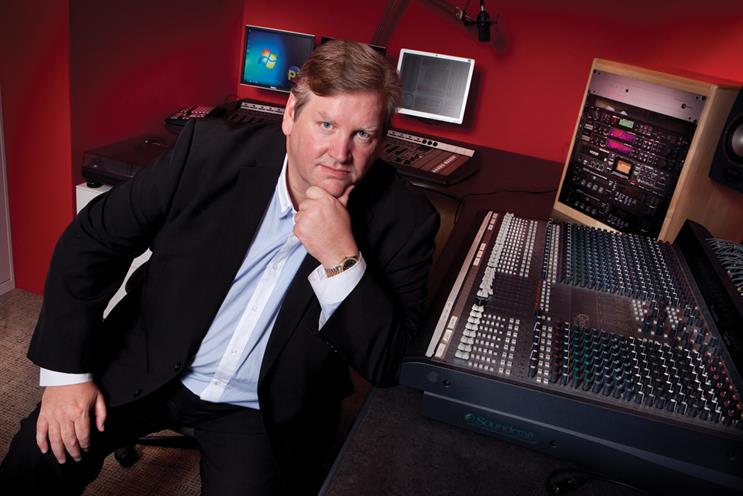 John Myers is saying no to advertising. With more than three decades in commercial radio behind him, the former GMG Radio chief is outlawing traditional advertising on his new Team Rock Radio.
Going live this month on DAB Digital One, it will instead offer sponsorship and promotion deals spanning all media properties of Team Rock, Myers' multiplatform business that launched on the back of the £10.2 million purchase of Classic Rock and Metal Hammer from Future in April.
Myers, Team Rock's chairman, sees the radio station's ad-free model – made possible by Ofcom relaxing its rules over sponsored content in 2009 – as key to its identity. "If you're a niche brand with a small audience, the money you get for spot ads is so small that it's best not to have it at all," he explains. "Breaking programming up to promote meerkats is not something that sits well with the brand. You can do much better with clients by giving them sponsorship promotions that are dedicated to what they want to do."
Although it's a two-month-old start-up, Team Rock won't have to chase audiences, thanks to the ready-made fan base of some 80,000 rock enthusiasts who read the acquired magazines. Expansion on online platforms will follow, with the aim of establishing a worldwide rock media brand. "We're in the content business," Myers states. "What we do is create great content for rock fans and deliver it to them on whatever platform they want it on."
"I think people are surprised to see the scale of it," Matt Deegan, who runs the new-media and radio consultancy Folder Media and worked with Myers when he was the chief executive of The Radio Academy, says. "£10 million for a couple of magazines is a lot of money, and launching a DAB radio station isn't cheap. Lots of radio groups have been careful with how they fund their distribution, whereas Team Rock has gone for it from day one."
The bold move is characteristic of Myers, who bought and rebranded stations such as Scot FM and Jazz FM during his time at GMG. He has advised the Government and the BBC on local radio and sat on both the executive and production side, continuing to present breakfast shows as the boss at GMG under the pseudonym John Morgan.
Myers created Team Rock with the chief executive, Billy Anderson, the former GMG regional director and rock music aficionado. While Myers reveals a taste for classic rock such as The Who, he sees his role as the strategist behind Anderson's vision. That dream was kick-started by Harwood Private Equity, which holds a majority stake in the business and funded the magazines purchase, without which Team Rock would not have launched so quickly.
Buying in an "old media" audience as the building block for a multiplatform property could be a shrewd move, Deegan says: "They are building on what they know. It's canny to kick off an internet and CRM business with magazines and radio stations both generating audience and content. It's the equivalent of spending £10 million on marketing your new website."
What we do is create great content for rock fans and deliver it to them on whatever platform they want it on
Team Rock has 55 employees, only six of whom work in sales. All the staff from the magazines have been retained at Future's London office, while the radio station is housed in "the bunker" – Myers' term for the subterranean studios in the Blue Fin Building, IPC Media's headquarters, that used to be home to NME Radio.
Scott Taunton, who runs UTV Media, says the venture is "typical John". He notes: "It's easy to look at the potential downsides and downsides of what he's done, but those who succeed are those who are prepared to take educated risks. It's a passion of his and he's got people around him whom he trusts and respects, and I think he sees a very clear business opportunity."
Classic Rock and Metal Hammer were bringing in £2 million in profit at Future, according to Myers. He believes this figure will increase now they are part of a "true rock brand", rather than titles among knitting and cycling magazines. Broadcasting on DAB will cost around £1 million a year and insiders speculate the company could spend a further £500,000 to £1 million on radio content.
The big acquisitions have been made for now, although Myers would consider buying Real Radio XS, the rock station that GMG's owner, Global Radio, is likely to sell due to competition concerns. The ambition is to take the brand worldwide, extending relationships in countries such as India, Australia and the US through partnerships rather than acquisitions.
"Long gone are the days when you needed to own the asset in order to succeed," Myers reasons. "I think we'll be bigger outside the UK than in it. The global market is hugely attractive and it would be a mistake to think that this is a UK business for a UK audience: it's much wider than that."