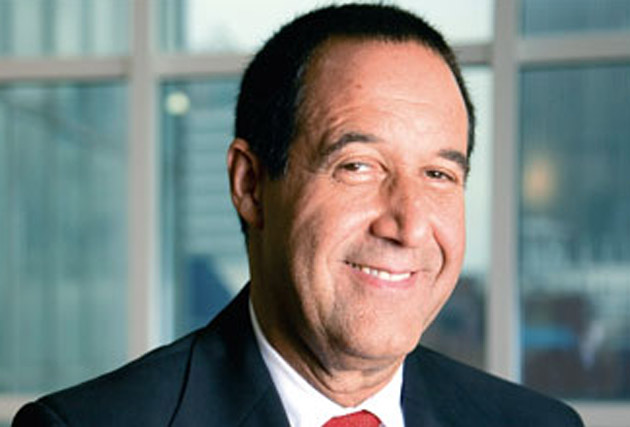 Myerson, who turned 65 in March, is one of the best-known figures in the UK media business, helping to smooth over problems that his outspoken boss would sometimes create in his blunt dealings with media agencies and other newspaper groups.
He was born in South Africa and is thought to be keen to spend time there where he still has family.
Insiders maintained that his departure did not signal a major strategic change for the group, which has sold assets including Channel 5 and its adult TV business Portland recently. Desmond also considered a sale of the Daily Express last year.
Desmond said: "My old friend Stan has been a great colleague and brother-in-arms for many years and through his dedication, hard work and support, he has played a significant part in the growth and ultimate success of Northern & Shell.
"He leaves the commercial side of the group in a great shape that's future-ready. Personally, I will miss him enormously and wish him well as he spends more time with his close family."
Myerson said: "I have enjoyed every moment of it and as such, my decision to step down was not an easy one to make.
"But just like our shared philosophies about business, Richard and I share similar attitudes about life in general and he has been very understanding about my next chapter. The business is in a fantastic shape and I look forward to watching its future onward success."
Myerson will also leave the board of Northern & Shell, where he sat alongside three other long-serving lieutenants. He trained as a solicitor and spent much of his early career in the UK at the Daily Star and Daily Express, joining in 1995, before Desmond bought them in 2000.
He said in a Media Week interview in 2004: "I think we are unique. Our board of directors is a very close one and when we meet we cover all aspects of our business and we're all involved in that dialogue – that makes us a strong team.
"We know exactly what's going on, we're all involved in the decisions that relate to all of those areas and it enables us to drive the business forward."
He described Desmond as "the most focused individual I've ever met in business", adding: "We work very well together, I think we share similar philosophies about business and about life in general."
But he hinted he might be ready for a change when he was asked by Campaign in his recent A-List profile what he would be doing in 2020, replying: "Wait and see."
Asked to describe his legacy, he said: "Having helped to generate revenue and profits for our companies and helped many people with their careers."
He is thought to have made over £4 million from the sale of Channel 5.
The commercial director, Toby Morris, will now report to Rob Sanderson, Northern & Shell's Group financial director, following Myerson's exit.