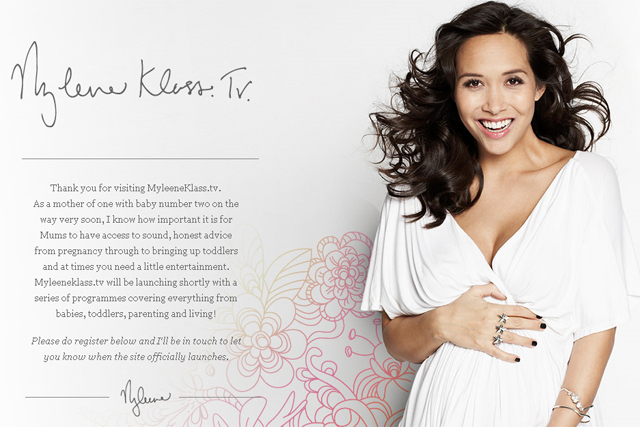 The channel, www.myleeneklass.tv, has been developed by media group Twofour and is expected to go live in the summer.
The channel will feature video content and facts and features for busy young parents. It aims to create an inclusive, interactive experience for parents while creating a supportive and authoritative online community.
The channel will also feature information from baby experts and experienced parents.
Klass said: "We're going to bring together the entertainment values of TV and the interactivity and intimacy of the web to create a compelling channel tailor made for new parents.
"As a young parent I know how daunting as well as incredibly exciting it can be to be a new mum. It's great to be able to share experiences with other new parents. We aim to pool the best advice from the most trustworthy sources without being too worthy or pompous.
"I hope Myleeneklass.tv will tell it like it is and tackle taboo and difficult topics head on with honest advice from other parents and experts.
"We also want it to be fun and engaging. We'll have a rich mix of programmes ranging from how to deal with interfering mother-in-laws to where to go on holiday and actually rest, from how to have sex when you're nine months pregnant to what to feed a fussy toddler."
Klass is in the fourth year of her multi-million pound deal with Marks & Spencer and has recently renewed her contract with Mothercare for another two years.
In August last year, Marks & Spencer launched an online TV fashion show hosted by Klass.