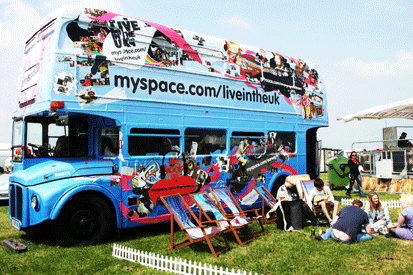 The terms of the acquisition are being kept under wraps but TechCrunch claims the deal will be finalised later this week by MySpace chief executive Owen Van Natta, who took the top job at the social network back in April.
iLike launched in 2006 and now has more than 50 million registered users around the world. It is a music recommendation service that tracks what you listen to and suggests new music based on your previous preferences and those of your friends.
The service is currently the top music app on Facebook, Bebo and a series of other social networks. By acquiring iLike, MySpace would effectively 'own' music across a range of the web's most popular sites, solidifying its position as a leading destination for bands.
The iLike deal is part of MySpace's strategy to reposition itself as a leading entertainment portal and fight back against Facebook, which is currently the world's most popular social networking site with 250 million users globally.