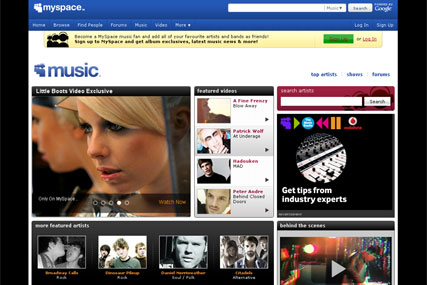 Hirschhorn will return to New York, leaving other co-president, Mike Jones, who joined MySpace as chief operating officer at the same time as Hirschhorn in April 2009, to take the helm.
No additional management will be hired as a result of Hirschhorn's departure.
Hirschhorn joined MySpace as chief product officer, but was elevated to the joint top role with Jones in the restructure earlier this year.
Hirschhorn's departure follows swiftly after that of international marketing director Lindsay Nuttall this week.
MySpace has lost more than two million monthly unique users over the past year, according to UKOM. It now attracts three million unique users in the UK and faces stiff competition from ­Facebook and Twitter.
Hirschhorn's departure comes two weeks ahead of the deadline when MySpace's lucrative internet search deal with Google expires. In 2007, MySpace's parent company, News Corp, secured a $900m deal to feature Google's search and advertising services on the site.
Jon Miller, News Corp's chief digital officer, said: "We fully respect Jason's decision to leave and his personal desire to return to New York.
"Mike Jones has done an outstanding job leading MySpace into its next evolution and is the right person to take the reins. There are no plans to bring in additional management."