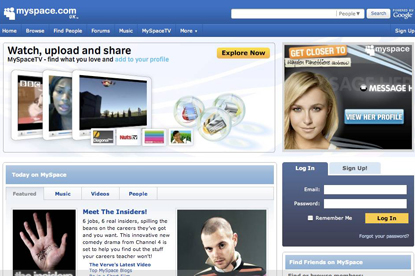 The figure, which equates to approximately 400 employees, comes after the company lost its position as the largest US social network site to Facebook last month.

Facebook now has 70.28 million unique visitors per month, compared with MySpace's 70.26 million.

After the cuts, MySpace will employ just over 1,000 staff in the US.

Industry experts have suggested that the company has suffered because News Corp, the Rupert Murdoch-owned company that owns MySpace, has been slow to carry out its plans to harness the site as a platform for its portfolio of films and television shows.