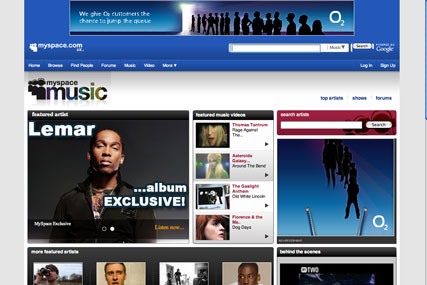 The updated mobile site is supported in 13 languages and has been optimized for use on various mobile devices with screen sizes more than 176 pixels wide.

MySpace has also revealed plans to develop social networks with applications for the Nokia S60 operating system and Palm's new webOS system.

MySpace claimed it will be the only social network with applications for all the main mobile social networking smartphone platforms including iPhone, Google Android, Sidekick, Nokia, Palm and BlackBerry.

Earlier this year, MySpace announced plans to become the first social network to be available through TV sets. It announced it will be available on the new TV application framework called the Widget Channel, co-developed by Intel and Yahoo.

The Widget Channel will be available on internet-enabled TV sets, with selected Samsung internet-enabled TVs going on sale in the spring as part of the partnership launched by Samsung and Yahoo last month.