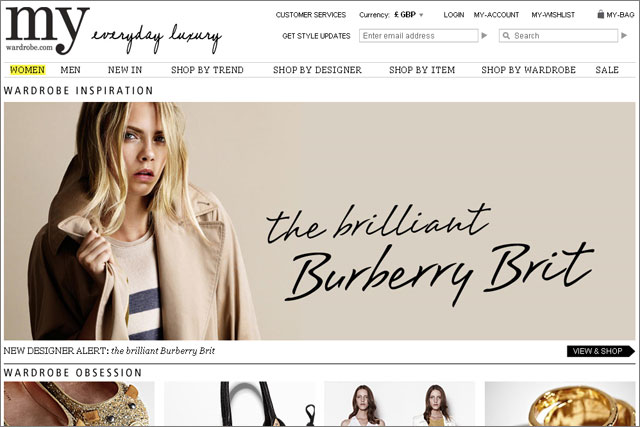 The decision marks a marketing U-turn for the brand, which appointed former Grazia founding editor Fiona McIntosh as creative director in October 2010. A spokeswoman for Mywardrobe confirmed that McIntosh, who was a consultant, left the business last November.
Sarah Curran, the site's founder and chief executive, said: "There has been an assumption that the key to fashion ecommerce is leading with editorial content, but we believe the focus has to be on the product."
She added that editorial content can act as a "distraction" to "time-poor" customers.
The site has drawn heavily on the aesthetic of the burgeoning ranks of style blogs that present products in everyday settings to make them more accessible to consumers.
Mywardrobe is also investing in its loyalty scheme. Additionally, it is introducing white packaging and offering next-day delivery options to worldwide destinations.