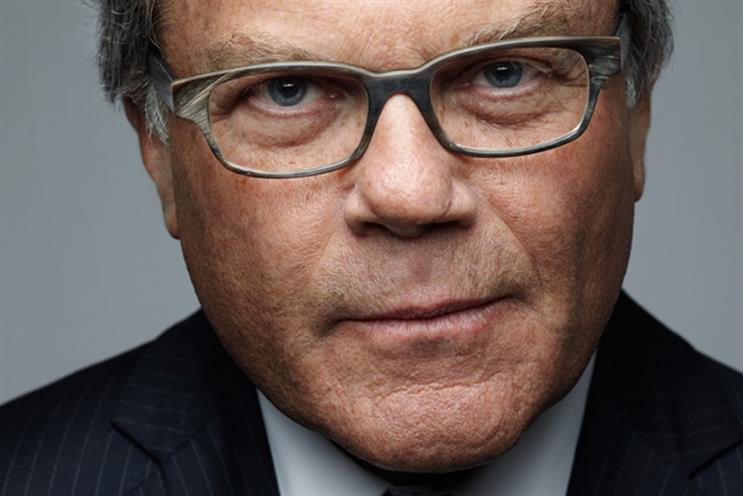 Sir Martin Sorrell needs no introduction. He's one of the few admen who has truly made it on to the international business stage, often commenting on serious financial and economic issues, and this makes him a legend even beyond adland.
But anyone expecting to see a stony-faced, money man at Nabs' 13th Tuesday Club Talk held at Grey Advertising last Wednesday – we're not afraid to break our scheduling rules for someone like Sorrell – went home with a completely different view of the great man.
Quizzed by Danny Rogers, editor of Campaign and editor-in-chief of the Brand Republic Group, he revealed himself to be hugely warm, honest and generous with his advice. But, more importantly, anyone paying attention would have spotted a contradiction at the heart of the man that made him reassuringly human.
He talked with clarity about the three spheres of life – family, business and society – and how important it was to strike a balance between them. He talked openly and with regret tinged with humour about falling short on the family front. Clearly, Sorrell faces the same sorts of pressures that most people in our industry face and that Nabs supports them with on a daily basis.
Yet family clearly means a lot to Sorrell, a leitmotif that emerged during his turn on Radio 4's 'Desert Island Discs' back in 2011. He talked warmly about his upbringing and the influence his father played in particular. A strong character, he was a successful businessman who acted as his confidante and mentor until the end of his life.
He revealed how, during his acquisition of JWT, he'd relied on his father for advice, picking up the phone to him several times a day. He was hugely wise and didn't have an agenda of any kind. The advice he gave was truly impartial, and that, Sorrell explained when quizzed about mentors, was the secret to finding a good one.
Mentors is naturally a subject that is close to our hearts at Nabs. Sorrell explained how it is important to choose someone you respect and admire and who is on your side. Quite surprisingly, he didn't feel it was necessary to have in-person contact with a mentor. It could even be someone who has written a seminal book that has influenced you, he explained when replying to a question from the audience.
Not surprisingly, every adlander's favourite soap opera, 'Mad Men', came up in conversation. Sorrell entered the industry in 1975 just a few years after 'Mad Men' series seven comes to a close. Once an art and a science, advertising is now very much a business and a science. Sorrell told how we are living in an era that is 'Math Men' rather than 'Mad Men' and how WPP, a "medium to big" company, needed to ape the behaviour of its very big clients that include Ford, Procter & Gamble and Unilever.
Naturally, with a sold-out audience that included many who were starting out in their careers, there were questions about where the opportunities lie. Go east or at least away from the developed world was Sorrell's unequivocal advice. People might think it's disloyal but actually it's realistic, as these days you have to be flexible and go where the opportunities are. Go learn Chinese, Portuguese or even Russian. We might think New York and London are the centres of our industry, but these other countries are on the up and will have more influence than we can possibly imagine.
Sorrell was nothing if not generous with his top tips on building a career in advertising. Find what you enjoy, he explained. And surprisingly for a money man, Sorrell's career advice was not to pursue money for its own sake, but to find something that you love doing and watch the rest fall into place. Money is the result of success, not the goal.
Other guidance was to be persistent and believe that nothing is impossible. Our business isn't brain surgery, he said. Be fleet of foot in your response because, in this day and age, when a business delays, it's usually because it doesn't know what to do, and that can be catastrophic.
The man who has built WPP into a global behemoth with 3,000 offices worldwide employing 165,000 people is clearly having lots of fun. What better message to give to the adlanders in attendance, and in particular just before Nabs Centenary Big Birthday Bash, the biggest date in the industry calendar and the best fun to be had bar none?
And if it's further advice from advertising's great and good that you are after, the Nabs Centenary Book – celebrating 100 years of supporting your life in advertising and media – is jam-packed with such words of wisdom. Book you place at the bash on 9 May and grab yourself a copy.
Zoe Osmond is the chief executive of Nabs