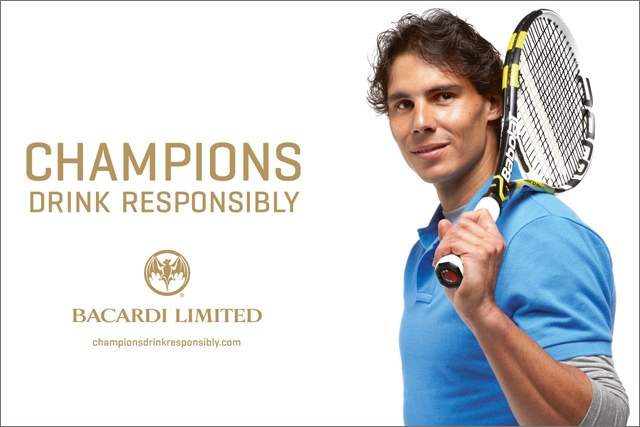 The move to sign the global tennis star comes as Bacardi ramps up its social media activity to promote its efforts to drive responsible drinking.
Schumacher's three-year deal with Bacardi concluded at the end of 2010.
Bacardi's 'Champions Drink Responsibly' campaign, created by 23red, runs across advertising, PR, experiential and social media.
This also includes a YouTube channel and, for the first time, a 'Champions Drink Responsibly' Facebook page.
The ads feature the Spanish tennis star educating consumers about responsible drinking.
In one execution, Nadal holds his racquet over a cocktail glass, accompanied by the message: "I'd always tell my friends where the line is."
Another uses the line "I try to beat everyone at tennis, not drinking".
Séamus McBride, Bacardi president and chief executive, said: "Rafael Nadal is a world champion at the top of his game, whose lifestyle and dedication reflects the values of our company and this campaign."
Bacardi plans to announce details of the next phase of the campaign, which will take place at a number of events with Nadal, around international tennis tournaments including Madrid, Wimbledon, and the US Open.
'Champions Drink Responsibly' was launched in April 2008.