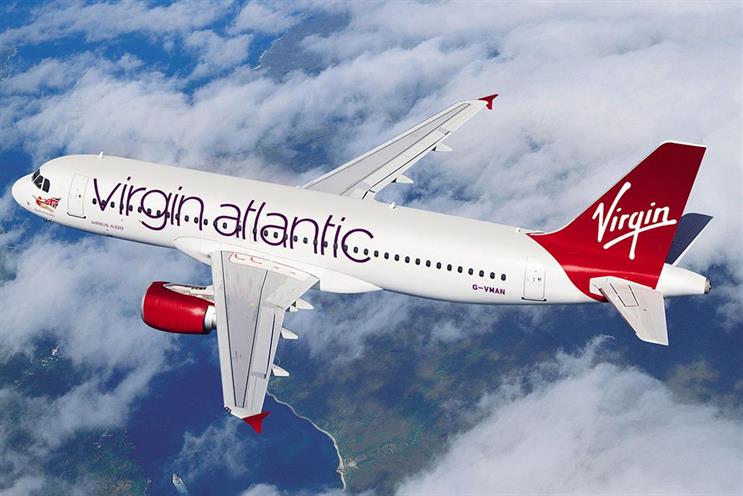 The agency's parent company, Enero Group, announced the news in an announcement to the Australian Stock Exchange. The change will take effect on 31 March 2017. After this point, Naked may still provide work for the brand on a project basis.
Virgin Atlantic appointed Naked as its global digital and consumer eCRM agency in 2013 after a four-way pitch and a shoot-out against Rapp.
Hamish Rickman, vice president - marketing at Virgin Atlantic, said that Naked had been "instrumental in helping to evolve our CRM communications" and had delivered "award winning campaigns that are loved by our customers and engagement rates that far exceed industry standards."
But he said that the airline had invested heavily in its own capabilities, as a result of which it would no longer require a reatined agency.
Rickman added: "As we look to create an ever more personal and relevant communications experience for our customers, we have invested heavily in marketing tools and data capability for the airline which in turn allows us to begin to reap the benefits of a more heavily insourced model for our CRM communications.
"This insourcing significantly alters our agency dependencies in the CRM space and as such we have given notice to Naked with a view to wrapping our relationship by in the first half of 2017. Into the future we may look to continue to employ Naked on specific projects."
According to Enero Group, Virgin Atlantic accounted for about 7% of its revenue in the year ending 30 June 2016.
It is the latest bump in the road for Naked, which has seen a string of leadership changes in the last few years.
Co-founder Jon Wilkins left in 2013, after John Harlow passed away earlier that year, leaving Will Collin as the sole founder still at the agency.
The following April, chief executive Ian Clark left after 14 months in the role and was replaced by Christian Gladwell, who himself left in September 2015. A month later, Cyrus Vantoch-Wood left as head of creative after only a year.
And the move by Virgin Atlantic follows the loss of Mars Petcare's social media, which also went in-house last year.
Virgin Atlantic appointed Adam & Eve/DDB to its advertising account in 2014. Last October, it moved its £12m media account into PHD, less than a month after appointing Arena to the business.