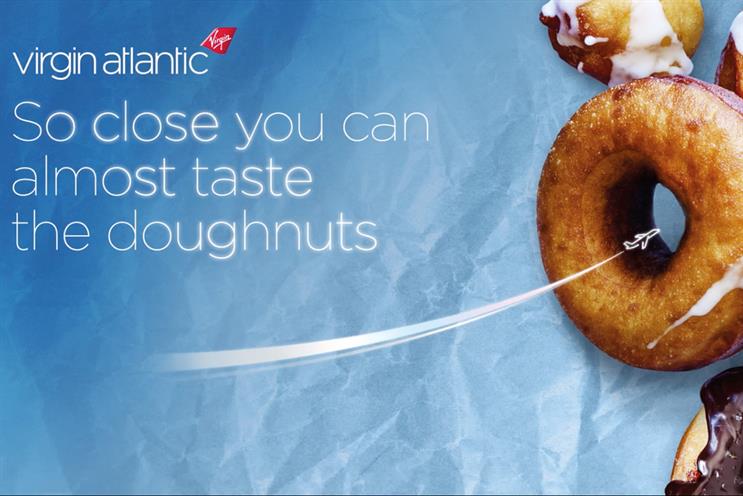 Naked London closed after 17 years when its contract with Virgin Atlantic, the agency's last client, ended on 31 March, shortly after its New York shop also shut. For Fabula, which folded on Friday after five years, the problem was a "more project-based" environment putting increasing pressure on a business of its size.
Cadbury, meanwhile, has called a review of its creative account, raising questions about the ability of an agency of Fallon's size (the shop has 55 staff) to handle major pieces of business. Saatchi & Saatchi Fallon Group UK is putting together a team to defend the brief.
So for how long can the Davids fight the Goliaths of adland?
Marc Nohr, chief executive of Fold7, said the widespread availability of better technology has given independent agencies a greater opportunity to compete on a level playing field with the big networks.
But Nohr added that smaller players had to face the reality that "size brings a kind of power all on its own" – a factor he said was increasing in significance with the "move towards aggregation" in the industry over the past decade.
The start-up agency culture was driven by dissatisfaction with the major networks, David Golding, co-founder of Adam & Eve/DDB, said, but he thinks the major holding companies have upped their game.
Golding warned against businesses being founded on the basis of "a schtick or a sell", rather than having the fundamentals in place.
But Andy Nairn, founding partner at Lucky Generals, insisted the future remained bright for small agencies. He said: "Clients love working with experienced founder teams and often relish a more agile, entrepreneurial approach that you might struggle to find at a bigger shop."
Moreover, Laurence Green, founding partner at 101, argues that business is getting tougher for all agencies, "not necessarily just the smaller ones".
"If you look at ISBA data, margins have been coming down for the last seven years," Green, also a co-founder of Fallon London, said. "The caveat is that, in pure financial terms, if margins are lower, young agencies have less time to build cash reserves.
"Today, you can't embark on a creative agency start-up without understanding that it is a business as well as a creative culture."
The marketers' view
Kristof Fahy, chief customer officer, Ladbrokes Coral Group
"Brands need to be clear about what a small agency can do from the start. You can't and mustn't expect a full service from day one – if you do, a small agency is not for you. In my view, with a small agency, you get brilliant ideas, attention and, if you are a founding client, a warm glow from knowing that."
Pete Markey, brand communications and marketing director, Aviva
"It's a question of what you're looking for your agencies to do and where you're going to get the greatest value. If you're looking for site content, for example, the big agencies often aren't that well set up to deal with smaller pieces of content. The smaller agencies often have a great network where they can still get things done. As a client, it's all about the due diligence, being honest about what I'm looking for and whether they can do it."
Simon Morris, global creative director, Amazon
"My experience has been that there are reasons to work with larger established networks, but none of those appealed to me. Going to an international agency is a cop-out and an easy route. I get highly motivated to produce under pressure – I can't conceive of any other way than doing that with the world's best individual and strategic thinkers on a one-to-one basis."
Liam Newton, vice-president, marketing, Carlsberg
"The great advantage [of working with a smaller agency] is that your brand is a bigger fish in a pond – you get more senior people working on your business more of the time. There's the potential for the agency to satisfy a lot of your needs."