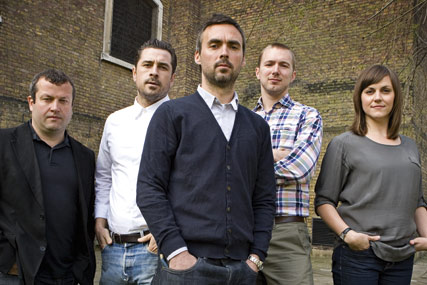 The move will also see Naked's creative director, Jim Thornton, leave the company.
The merger follows a turbulent time for Naked. Its managing director, Jane Geraghty, left last month after three years at the helm to join the branding company Landor Associates. And, last year, its owner, Photon, experienced financial troubles.
Nigel Long, the group chief executive of Naked Global and international head of Photon, acknowledged Naked had struggled in the UK and was in need of fresh leadership and a new direction.
He added: "To date, we have had a somewhat disjointed approach to the UK market, which hasn't made the most of the talent and client base we have here.The Hyper team, in particular, have demonstrated how strategy and creativity can be seamlessly embraced to produce great work and an impressive business performance."
Hypernaked will be led by the current Hyper management team of the managing director, Brad Fairhead, the planning director, Tom Puukko, the creative director, Oliver Green, and the client service director, Ruth Barton.
Chris Green, currently a managing partner at Naked, will also join the management team, while Thornton will take on a consultancy role.
According to Fairhead, the new entity will have 70 staff and billings of between £8 million and £9 million.