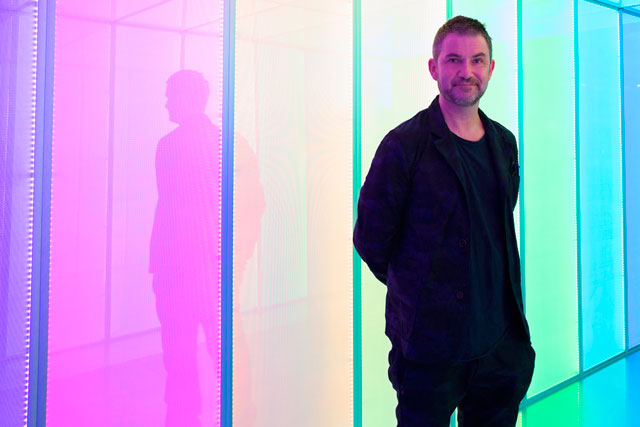 Wilkins will join Karmarama later this month and will be an equity partner of Karma Communications Group, Karmarama's parent, on its senior management team.
His appointment follows the departure of Mendelsohn, the high-profile former executive chairman who left after being appointed as the vice president EMEA for Facebook in May 2013. She retains a stake in the agency.
Mendelsohn was credited with raising Karmarama's profile through networking and initiatives such as her presidency at the Institute of Professionals in Advertising.
Wilkins will take on a more "hands on" role than his predecessor, including client and new business responsibilities, which have not yet been finalised. He will work in close partnership with Ben Bilboul, the chief executive of the Karma Communications Group.
He will join Bilboul on Karmarama's senior management team, which includes: Dave Buonaguidi, the chief creative officer; Sid McGrat, the chief strategy officer; Matthew Brown, the group chief operating officer; and Caitlin Ryan, the group executive creative director.
Charles Watson, the group chairman of Karma Communications, said: "Jon's track record speaks for itself. He is also very much a client person. Naked was one of the most successful independent agencies of the last 15 years. It was built up and went international."
Wilkins will support Karmarama's aim of developing into an international agency in the future, Watson said: "Jon has handled big international and multi jurisdictional clients, and as Karmarama evolves from a small independent to one of the market's lager independents, that's our next big opportunity. That's why he's such a fantastic hire for us."
Wilkins resigned from Naked, where he was co-founder and chairman, in November 2013 after 13 years. He founded the pioneering comms planning agency in 2000 with Will Collin and John Harlow, who passed away last year.
Bilboul said: "Having previously built a hugely progressive business, growing it into a global success, Jon will be an amazing addition to our management team."
During Wilkins' time at Naked, it grew into an international group and was sold to Photon for $60 million (£36.7 million) in 2008.
In 2011, its UK shop merged with sister agency Hyper to form Hypernaked, but was rebranded in November 2013 to the original name of Naked Communications.
Wilkins spearheaded the concept of media neutrality and has worked with global clients, including Coca-Cola and Unilever. He recently relocated back to the UK after spending two years at Naked's New York office.
He said Karmarama felt like a "home from home", adding, "I love their progressive spirit and believe in their model and what they stand for. As we continue to add more skills and talent to the business I hope my background in building integrated ideas will help."
Last year Karmarama took on 10 new clients, including Virgin Active, Clydesdale & Yorkshire Banks, Sun Pat, Cobra and Grolsch. However, it resigned the £40 million B&Q business, one of its big wins of 2012, in December.
In 2011, Phoenix Equity Partners bought a "sizable minority stake" in Karmarama, and also bought data agency Crayon to form the Karma Communications Group, which now covers content, PR, social media, data and digital.