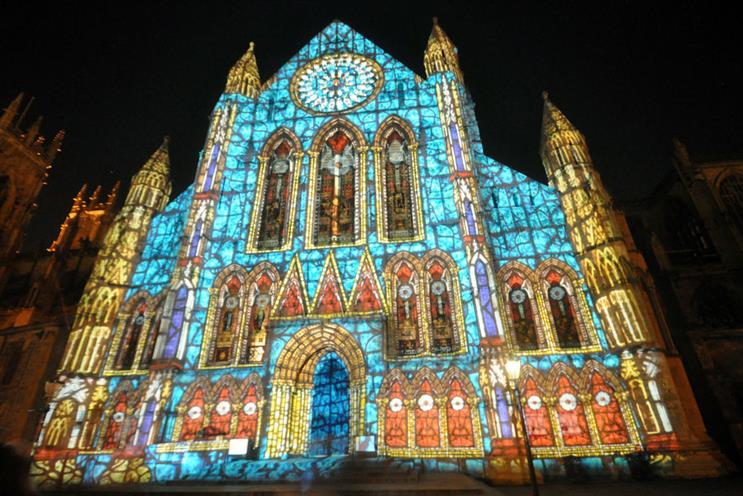 The Illuminating York festival was one of the UK's first lighting festivals, and is now in its 11th year. This after-dark event sees some of York's best known buildings lit up in striking and unusual ways, programmed by curators who bring in international artists. The festival attracts over 54,000 people over 4 nights in October. Venues this year include the iconic York Minster, National Railway Museum and York St John University.
Event sponsorship will allow brands to become associated with this high-quality, established festival. As one of York's major annual events, the festival receives local, regional and national media coverage. Partner opportunities include naming rights, branding on digital and printed media, event branding opportunities and achance to speak at a VIP launch event with an audience of 100 key York stakeholders. Experiential and sampling opportunities are also available at the event.
The festival takes place during October half term, which makes it popular with family audiences. It also conveniently spans the Halloween weekend, when York is filled with students and revellers out after dark, so it's also a great way to attract their attention.