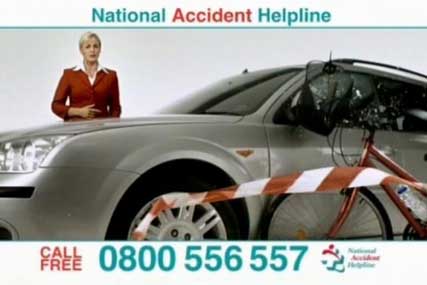 National Accident Helpline, a pooled marketing service for personal injury solicitors, insists that the ads inform people of their rights and that its helpline reduces the number of bogus claims going to court.
Lord Young of Graffham is considering a crackdown as part of a review of the "health and safety compensation culture". He will submit his proposals shortly to the Prime Minister, David Cameron, who set up the inquiry amid Conservative Party concern at a surge in TV ads by "ambulance-chasing lawyers" working on a "no win, no fee" basis.
Sam Porteous, NAH's chief executive, said: "The value of advertising to consumers who otherwise wouldn't be aware of their legal rights or find the legal system intimidating is enormous."
She added: "NAH plays a vital role in sifting out any weak or spurious claims at the earliest possible stage, reducing the burden to the legal system. Of the 170,000 enquiries we get each year, only 50,000 are referred to solicitors."