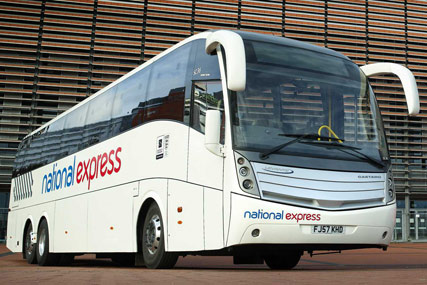 The company sent an RFI out to agencies last week inviting them to compete for the business, which involves only the brand's coach business.

National Express currently works with agencies on a project basis, including The Brooklyn Brothers which handles CRM and digital work for National Express.

TBWA\London previously handled the advertising for National Express across its coach, bus and train operation, but parted company with the brand in 2010.

National Express has called the review in order to build a roster of agencies to handle its advertising account. Shortlisted agencies will present to the company at its offices in Birmingham.

The National Express Group operates over 1,600 buses, as well as a national coach service and a range of commuter trains and rural passenger services, handed its loss-making East Coast rail franchise back to the Government in 2009 but continues to operate services such as the Stansted Express.

The company launched a press ad last year targeting consumers worried by upcoming industrial action at British Airways and Network Rail.

Copy in the print ad, by TBWA\London, stated: "Your train or plane may be cancelled, but not your Easter. Go by coach for £5 or less." It added that the coach company is operating additional services to "Keep Britain Moving this Easter".