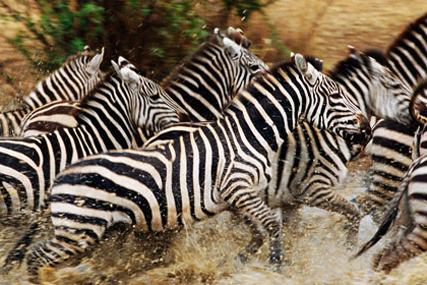 The campaign, planned and bought by Walker Media with creative produced in-house by National Geographic, starts today and will run across national press, online and on TV to raise awareness of the natural history series.
The national press activity will include ads in The Times, The Sun, News of the World and The Guardian, and the TV campaign will run across a number of Sky channels.
The outdoor element of the campaign includes large format 96-sheet and digital outdoor formats in London, Manchester and Birmingham, including Ocean's Liverpool media wall.
The digital element of the campaign includes homepage dominations and pre-roll, with ads to run across TV listings sites, video-on-demand sites such as SeeSaw and news and entertainment websites.
The above-the-line campaign will be supported by a content-rich 'Great Migrations' microsite at
natgeotv.com
, consisting of series information, preview clips, 3D interaction and a migration-themed game.
Marc Ollington, marketing director for Fox International Channels UK, said: "Our visually stunning and epic campaign reflects the sheer magnitude of this series and the global undertaking by National Geographic Channel.
"This series is three years in the making, shot over seven continents, with the film makers travelling 67,000km to shoot from land and air, ice floes and underwater. Our campaign has to do this justice and to show the sheer scale of 'Great Migrations'".