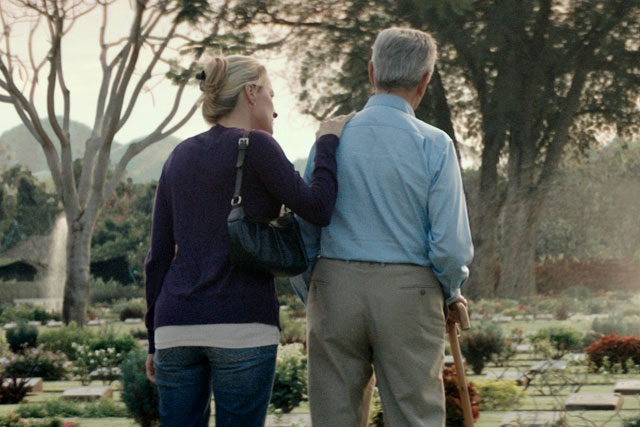 The 'Life Changing' campaign, created by Abbott Mead Vickers BBDO, will run across TV, press and digital and at 29,000 point-of-sale outlets, with media planning by MPG and buying by OMD.
The ads are designed to showcase some of the 370,000 good causes the lottery funds, 70% of which receive grants of £10,000 or less.
A 60-second TV ad, "heroes' return", will feature a journey to Burma by World War II veteran Jack Jennings, back to where he saw active service.
The sequence features action in a jungle clearing during a battle, with mortars exploding and bullets whizzing past 'Jack'. A squad of enemy soldiers emerge from the jungle's edge and run screaming towards the viewer.
'Jack' is right in the middle of the action, but when he opens his eyes, we see that he is still in the clearing, but there is no longer a battle.
Instead, there is a row of perfectly maintained war graves in the middle of the clearing. It becomes clear that the battle had been taking place in 'Jack's' memory.
Richard Bateson, marketing director at Camelot, said: "The new TV ad really brings to life the life-changing impact that 'heroes' return' funding can have, thanks to The National Lottery.
"But heroes like Jack are just one beneficiary of National Lottery funding. The new campaign highlights some of these and shows how our players are helping National Lottery Good Causes in their local areas each and every time they play our games. Without their fantastic support, none of this would be possible.
The campaign will run until Saturday 31 March.
Andy Duncan former top BBC marketer and Channel 4 chief executive, was made managing director of Camelot in October.
Richard Desmond's Health Lottery launched as a private competitor to the National Lottery in September 2011.