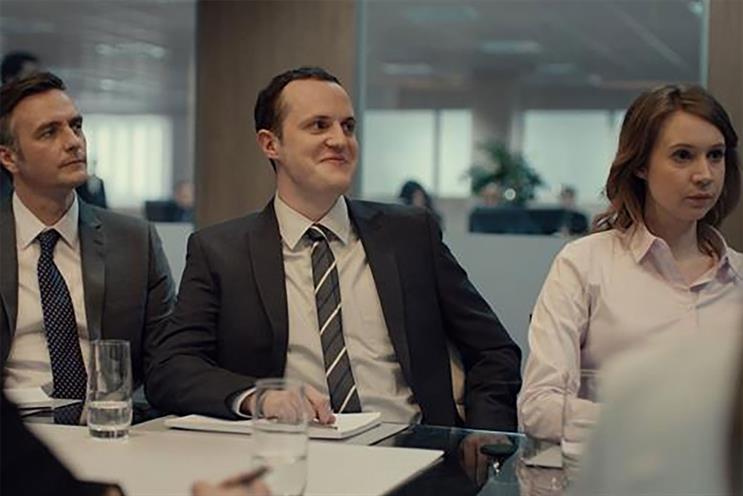 The six films each end with a 'click-to-play' call-to-action, which takes desktop and mobile customers to the National Lottery's GameStore site.

GameStore is a relatively new National Lottery sub-brand that was brought in alongside the redesign of the National Lottery branding last year. It encompasses the previously separate online instant win games and offline instant win scratchcards.
The overarching aim of GameStore is to make it much easier for players to identify and play their favourite instant win games wherever they are – and reinforce awareness that these games belong to the National Lottery.

Despite GameStore-branded products representing the biggest part of Camelot's business - £2.6bn of its overall £7.3bn sales in the year to 31 March 2015 - they have not historically been given much advertising support because they have been dominated by scratchcard sales, which are supported by retail marketing.

But with strong growth in customers playing through digital channels, Camelot's marketing approach is changing, according to Hayley Stringfellow, head of GameStore.

The new online ads will be targeted especially at people who are playing Lotto or EuroMillions online, as well as 'lookalike' prospects whose online behaviour and profiles are similar.

All the creative executions juxtapose situations where a person has 'no chance' with the National Lottery's promise that people have a '1 in 4' chance of winning a prize on its GameStore portfolio.

For example, one of the films shows a man disappointing his bosses by failing to suppress giggles in a business meeting and another shows a chugger being bypassed by all her prospects because she is trying to sign them up to a charity called 'Bankers in Need'. The films finish with the characters playing instant win scratchcards or mobile games.

Outdoor and in-store static ads will follow the same theme with different creative, such as a woman who has all 13 of her cats featured in her online dating profile.

The National Lottery social media team will also have a brief to latch on to real-life 'no chance' moments to promote GameStore with the hashtag #BetterChance.

Stringfellow added: "GameStore games are moments of excitement and fun for our players, and this new creative brings this to life in cheeky new ways.

"The lough-out-loud scenarios will surprise our players and should spur them on to trying GameStore Scratchcards and Instant Win Games."

The campaign was created by AMV BBDO, supported by Camelot's in-house creative services. Media planning and buying will be carried out by Vizeum.