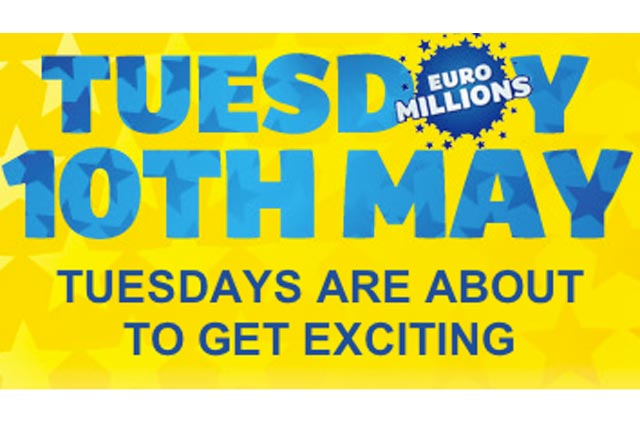 The character will celebrate the debut Tuesday EuroMillions draw, which takes place next week and will give people the chance to win the jackpot of £85m. The game already has a Friday draw.
A 30-second ad featuring Hector Riva, a dashing charming and carefree European millionaire, tells viewers Tuesdays doesn't have to be the most boring day of the week any more, with the new Tuesday EuroMillions draw.
Created by AMV BBDO, the ad features Hector Riva enjoying his extravagant lifestyle of yachts, penthouses and personal valets.
A 40-second version of the ad will also air during 'Britain's Got Talent' on Saturday, when tickets for the new Tuesday draw go on sale.
The other ads in the series will show Hector explaining how being incredibly rich won't change you, "your valet will". He also relays a story of how someone once mistakenly told him that, if you don't have your "wealth" instead of "health", you have nothing.
Phil Martin was the copywriter on the ad, while Brian Campbell was the art director. Media is handled by OMD and MPG. Outsider produced the ad.
The ads will all air regularly over the next month and are being supported by press and radio.
Richard Bateson, marketing director for Camelot, said: "Research shows us that our players love big EuroMillions jackpots and we see evidence of this with sales peaks for the game when there are huge prizes on offer.
"For the launch of the new Tuesday EuroMillions draw, we wanted to develop the idea of what people can aspire to with a EuroMillions jackpot win – and, in delivering jackpot and special event news to players, Hector embodies a type of lifestyle that many of us have only ever dreamt about."