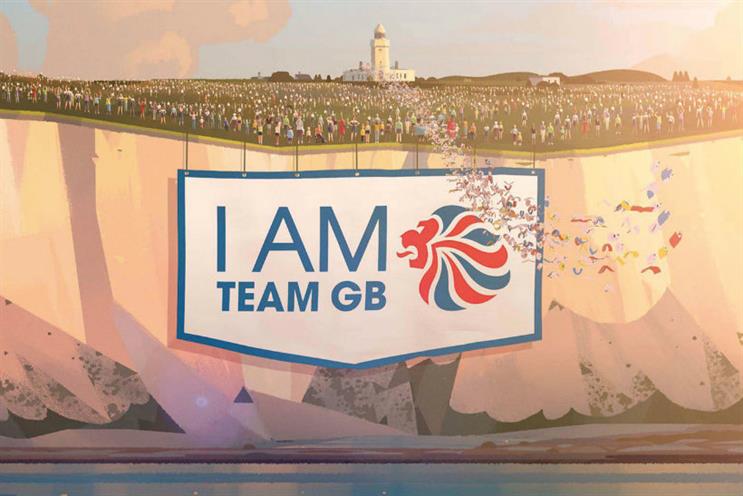 According to the brand, awareness almost doubled, rising from 28% before the campaign, to 52% after it launched.
Along with two TV spots, the brand boosted its digital activity, partnering video companies Seenit, EchoMany and Waste to deliver videos "in the moment".
Of particular note was the company's personalised thank you videos from Team GB athletes, developed by EchoMany and posted on the National Lottery's Twitter feed. There were more than eight million views of the videos on Twitter, according to the brand.
@sam1618033988 thank you for saying #IAmTeamGB. Now join the team ???? on 27 Aug:https://t.co/AY04pJk7Ht pic.twitter.com/ULWjQCUVKT
— The National Lottery (@TNLUK)
August 14, 2016
The National Lottery is also claiming more Twitter chat than any other Team GB sponsor, backed up by Brandwatch data.
The brand saw more than 20,000 mentions on Twitter, with Nissan in second place with just less than 6,000. Other Team GB sponsors on Twitter include Adidas, Samsung, Aldi and Coke.
On Facebook, the National Lottery posted videos celebrating individual medal wins by Team GB athletes. Views exceeded ten million, while "total engagements" – including likes and comments – on the dedicated "I am Team GB" page total more than 11 million.
Both Twitter and Facebook count a video view as three seconds or longer.
The campaign comprised two ads: "The road to Rio" and "I am Team GB", with the latter specifically promoting a nationwide sports day event with ITV.
More than 100,000 people signed up for local events, with the National Lottery estimating that more than double that number actually turned up. The events also led to #IamTeamGB trending on Twitter.
The campaign also led to an uplift in sentiment, with 68% of National Lottery players saying they felt more positive about the brand.
The campaign was created in collaboration with ITV Creative and ITV AdVentures. They were produced by ITN Productions and designed by Art&Graft. Media was handled by Vizeum.
The National Lottery has also kicked off its "I am Paralympics GB" campaign.
Adam Chataway, marketing manager for the National Lottery, said: "The 'I am Team GB' campaign exceeded all expectations, with record-breaking reach and engagement levels, ensuring that National Lottery players were rightly placed front and centre of the national conversation around the phenomenal achievements of our athletes."