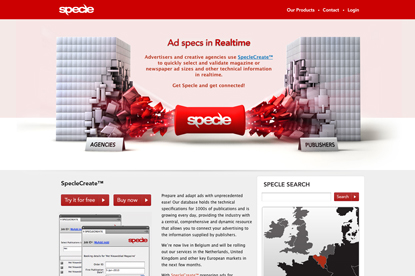 Associated Newspapers, Evening Standard Ltd, Financial Times, Guardian News & Media, Independent News & Media, Telegraph Media and Trinity Mirror have all signed up to a new online resource, www.specle.net, which will contain all the technical specifications of ad space in their titles.

The new service makes Specle the only place where advertisers can go online to find detailed ad specifications for all national newspapers and then format ads to these specifications.

In addition, Guardian News & Media and Trinity Mirror have agreed that Specle will provide technical information on their titles on an exclusive basis.

The founders of Specle argue that the system will drivce cost out of the press ad production process by supplying real-time information on ad formats.

Tom Beckenham, the managing director of Specle, said: "We are delighted to have the support of the national press – to have the major newspaper groups in the country already live on the site is a huge endorsement of the system."