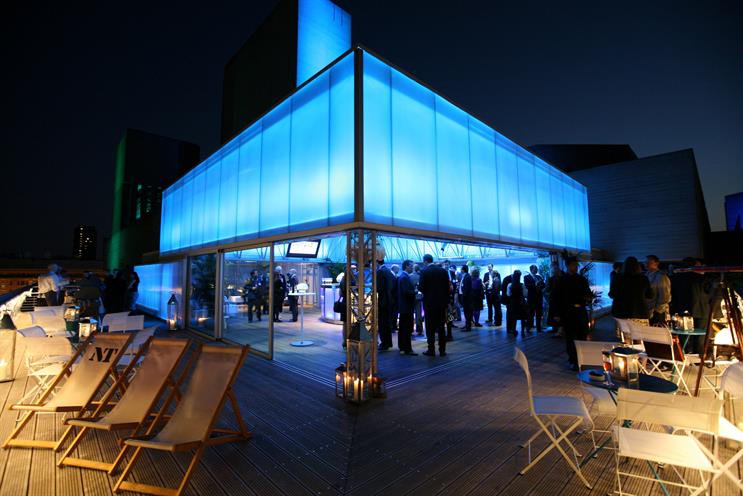 The plans for the new space include sliding glass screens that open to the terrace.
It will be designed by architect Haworth Tompkins and will allow a "flowing space inside and out, while showcasing panoramic views of the London skyline".
The National Theatre has secured planning permission for the structure for 25 years. It will replace The Deck, a temporary structure that was built in 2007.
Tineke O'Brien, head of commercial events and business development at the National Theatre, said: "Since opening in 2007, The Deck has proved a significant commercial success, with proceeds from business events and corporate entertainment contributing to the National Theatre's ongoing commitment to the performing arts.
"However, The Deck was only ever intended as a temporary structure, so we are thrilled to have secured planning permission from Lambeth Council to develop a brand new installation."