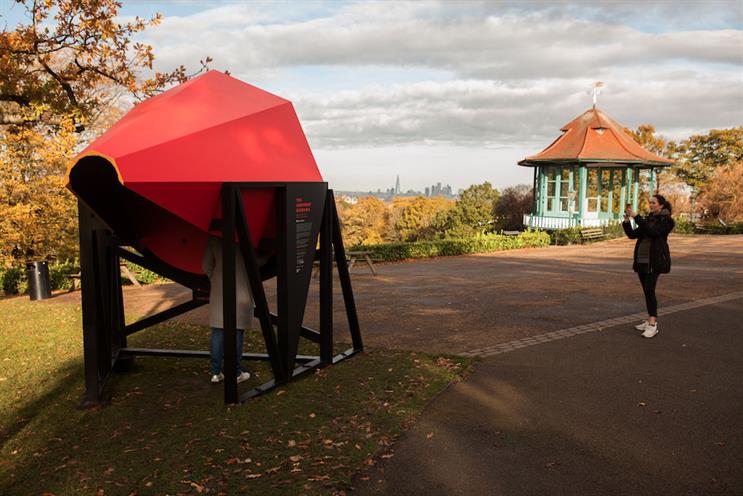 The work at the Honiman Museum and Gardens shows what the unprotected view from the South London location could look like in 80 years' time.
"The Imminent Diorama" exhibition is designed to show the lack of protection in certain areas of London.
It features works from eight high-calibre artists, illustrators and architects: Studio Octopi, Carl Turner Architects, Design Haus Liberty, David Bray, Collective Works, Augustine Coll, Scamp Factory and Duncan Catterall.
Visitors can view the work through a large red cone which "gives the impression of being metaphorically transported towards the view". By turning a mechanical wheel they can look at the artworks superimposed on the real view of the city behind.
The National Trust is calling on Londoners to voice their opinions of the London views. These will form part of its response to the Mayor of London's proposal when his new London Plan goes out for consultation.