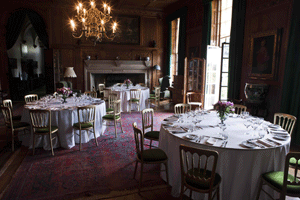 Corporate events and functions held at Falkland Palace, Hill of Tarvit, Kellie Castle in Fife and House of Dun in Angus, will now be managed and catered by Heritage Portfolio.
"This exclusive partnership is a first for the trust," said National Trust for Scotland hospitality manager Pietro Cecchini.
The two firms are currently working on a dedicated website and promotional material for the partnership.
To add a comment register and let us know your thoughts.