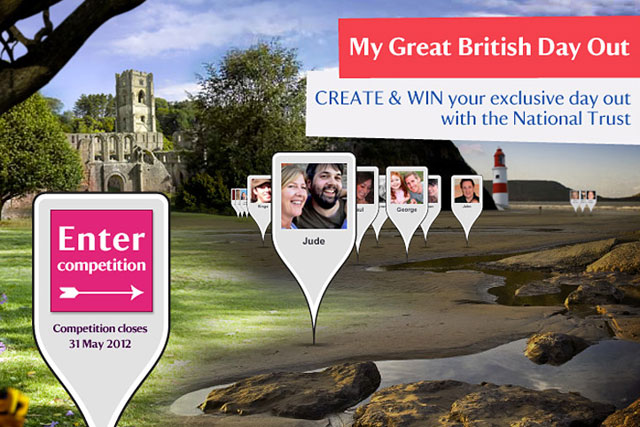 It has launched a Facebook app, created by e3, which enables users to select a National Trust destination, such as a beach, pub or island, choose a theme, such as a party or a romantic occasion, and invite their friends on the social network.
Once users submit their 'Great Day Out', they can share it with friends on Facebook and Twitter. The top 20 days out voted for by Facebook users will be shortlisted to be judged by the National Trust, and the winner will have their day out made a reality.
The National Trust is promoting the competition with Sponsored Story ads on Facebook, to encourage users to share it with their friends. In addition, the organisation will undertake blogger outreach, online advertising and Twitter activity.
The National Trust is not new to social media. Last year, it launched an experiment called My Farm, in which it gave 10,000 people control of one of its working farms, through an online subscription.
Last month, it appointed 18 Feet & Rising as its ad agency, tasked to develop an overarching brand strategy to deliver the charity's core charitable purpose, while broadening its appeal.
llow Sarah Shearman on Twitter @Shearmans