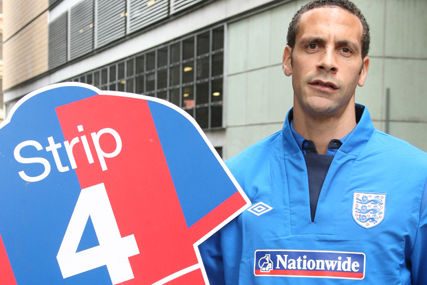 The building society, which replaced insurer Green Flag as team sponsor in 1999, is "unlikely" to renew its deal, worth £20m over four years, which expires next month.
A Nationwide spokeswoman said: "Nationwide's sponsorship of the England team has been extremely successful over 11 seasons and has significantly raised the profile of our organisation. Our current sponsorship deal ends at the end of July and it is unlikely to be renewed."
It leaves The Football Association (FA) struggling to fill a gap in its funding, as the team recovers from its disappointing 4-1 defeat to Germany in the last 16 of the World Cup.
Last month, The FA managed to secure a one-year extension from FA Cup sponsor E.ON, which had previously announced it was ending the deal this summer as part of a "change in sponsorship strategy".
The FA also hired design agency Bulletproof to create a new visual identity for Wembley Stadium, in an effort to help attract a new raft of sponsors, including a "lead partner".