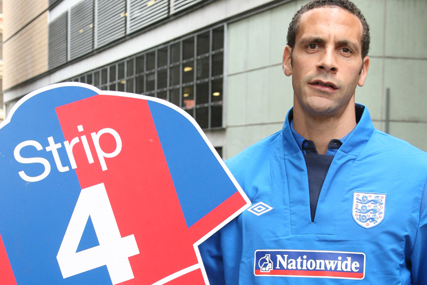 The campaign, Strip4Shelter, encourages workplaces to allow their staff to switch their regular work clothes for either the colours of their favourite club side or its strip or the national team strip during the 2010 World Cup in return for making a donation to Shelter.

Shelter has provided a tailor-made sweepstake to help workplaces bet on the games and is encouraging people to organise World Cup fundraising parties and make donations to the charity in return for watching the games during work time.

Chris Rhodes, executive director of product and marketing at Nationwide Building Society, said: "As official England team sponsor, Nationwide is delighted to lend its support to Strip4Shelter. This is a fantastic initiative that will raise thousands to help Shelter tackle housing need, and give at-risk families a more secure future."

Rio Ferdinand, Manchester United centre-back and captain of the England team, said: "I'm calling on the Great British public to not only get involved and support the team this summer but also to get behind the Strip4Shelter fundraising campaign."

A spokesman from Shelter said in the 90 minutes it takes to play a football match over 39 households are threatened with homelessness. "Money raised through this unique fundraising event will go a long way to support the work Shelter does with thousands of households across the country struggling to keep a roof over their heads," he said.

For more information visit Shelter.org.uk/strip4shelter.