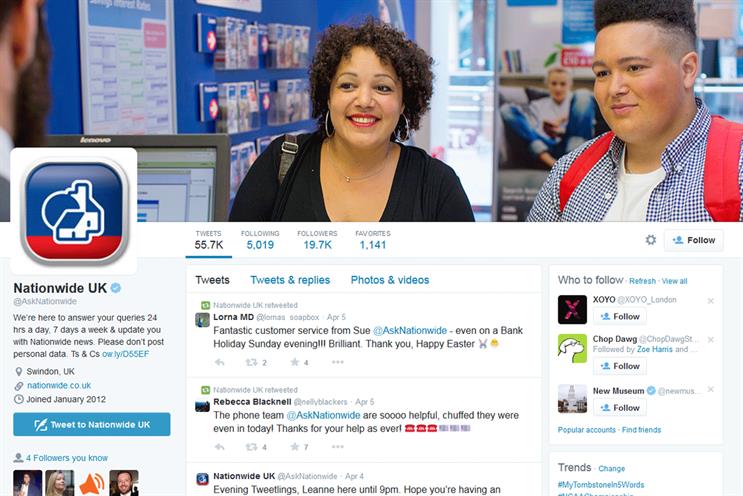 The campaign informs customers that Nationwide's services are better than its rivals' because they are run by staff and are not automated. The activity includes a 24-hour YouTube takeover with banner ads featuring images of the bank's staff.
Stephen Leonard, the chief operating officer for marketing at Nationwide, said: "Nationwide is already number one for customer satisfaction on the high street. We're working hard to deliver the same human, personalised focus into our online service.
"As a brand we are using a range of new cross media and digital platforms to communicate and adopting an 'always on' model built around helpful and engaging customer content integrated across media."
Havas Work Club has been working with Nationwide on digital projects since before Christmas and won the business without a pitch.
In March, the building society appointed VCCP as its lead agency after a competitive pitch.
At the time of the review, Nationwide said it was keen to build a roster of ad agencies, reflecting the modern, digital landscape. Previously it had used 18 Feet & Rising for all its advertising.