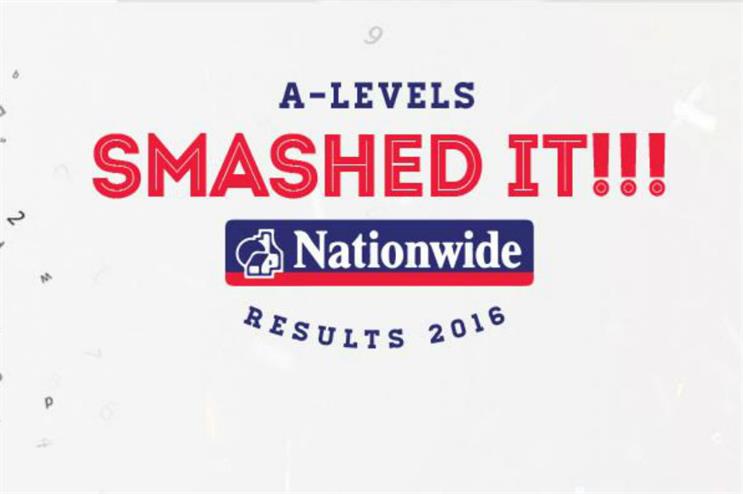 The Lens and filter are available today to coincide both with results and the launch of the new FlexStudent bank account.
Nationwide is claiming a first both in terms of being the only UK financial services brand to advertise on Snapchat, and the only brand overall to sponsor both a filter and Lens simultaneously.
A Snapchat Lens is the pricier ad format, and allows a user to overlay an animated face over their own when in selfie mode. A filter is less expensive, contained to a local area, and can be overlaid over any Snapchat photo, not just a selfie.
Both elements were designed by Nationwide's lead creative agency, VCCP. The Lens shows a cascade of animated confetti in Nationwide colours with the banner: "A-Level results day. Smashed it."
Sara Bennison, Nationwide's chief marketing officer, said: "A building society is founded on the principle that life is better when it's shared.
"What better way for us to launch our new student account, therefore, than through this partnership with Snapchat as our younger members share their news on A-Level results day. It's a great example of where a mobile platform can enhance a very emotional, human experience."
Yesterday Campaign revealed Nationwide was set to appoint MEC as its media planning and buying agency.