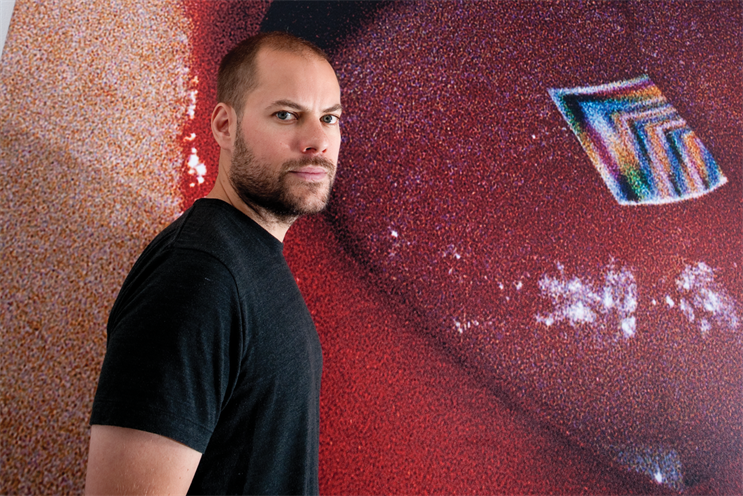 Sponsors of the Sochi Winter Olympics may have had an uncomfortable ride with the uproar over Russia's oppressive laws against gays, but the emerging youth network Vice Media has used the issue to build its reputation for hard-hitting campaigning investigations.
Vice has teamed up with the gay-rights group Stonewall to produce Young And Gay In Putin's Russia, an investigative documentary looking at the effects of the country's anti-gay "propaganda" law and the rise of homophobic attacks.
The media owner is trying to give itself a harder edge and go beyond its reputation as a fashion, music and lifestyle site for hipsters.
The aim is to cover all facets of youth culture, offering lifestyle coverage through Vice.com, music with Noisey and Thump, and arts through The Creators Project, as well as hard-news documentaries.
With its YouTube video channel receiving more than one billion hits a year and a global reach in the hundreds of millions, Vice Media believes it has a strong platform to build its offer for brands.
Matt Elek, the managing director for EMEA, says: "Generation Y has the most sophisticated bullshit detector for advertising and brand messages in the history of marketing.
"Vice is a trusted voice for millennials, who advertisers have always struggled to engage with. What we do with brands is create compelling narratives through quality online video."
Vice is part of a new wave of digital publishers offering brands "native advertising" – sponsored content that is shared via social networks. Some see this as the future of advertising.
For Will Hayward, BuzzFeed's vice-president, advertising in Europe, it represents nothing short of an online revolution, with banner ads poised to eventually collapse.
BuzzFeed employs teams of copywriters to create articles about brands in the style of its own news stories – which often come in the form of lists – and attempts to make them viral through social media.
Hayward tells Campaign there's going to be a reckoning: "Media companies started out not knowing what to do with digital – they made huge investments in getting websites up to scratch, but there is a wider cultural shift going on that they are not aware of.
"It will be surprising if the dominant media brands are the same in five years' time."
It is not just the new upstarts that are tracking this step-change – Trinity Mirror is among the traditional publishers keen to get in on the act and last year launched the UsVsTh3m blog pictured above), which generates youth-oriented content.
Interactive games on the platform such as The North-o-Meter and How Much Are You Hated By The Daily Mail? have been played 4.5 million times and one million times respectively.
Trinity Mirror's product director, Malcolm Coles, says the brand is now looking for sponsors for its content. For instance, its quiz "Who Would Play You In A Movie?" could be sponsored by a film-rental service, he says.
Not everyone is convinced, however. Paul Armstrong, who runs Digital Orange Consulting, is among those who cautions that native advertising still has much to prove.
There is not much data on the effectiveness of campaigns, he says, adding: "While consumers are currently addicted to feeds of information, it's important to remember how fragile these feeds and trust are."
It may be too early to tell whether native advertising is the future of marketing. But it is certainly playing an increasing part in the present.