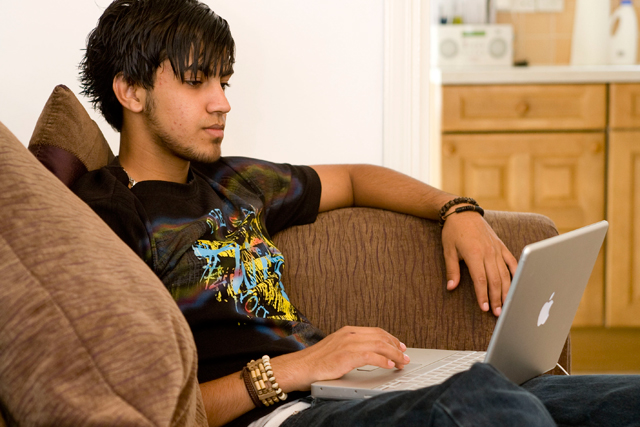 There has been a lot of discussion recently around the future of digital advertising, specifically around display; the market has grown dramatically over the past two years as retargeting technology has offered a new opportunity for growth.
Many questions still remain about this new form of display advertising including how consumers will react. Will they accept it, will they engage with it or will they loathe it?
ValueClick and the IAB's recent report exploring UK consumers' understanding of the mechanics of online privacy and advertising, carried out by Kantar Media, reveals that people's relationship with the advertising they see online is likely to change significantly over the next ten to twenty years, presenting both opportunities and challenges.
The research compared consumer attitudes to advertising on TV, radio and print media with advertising online and on social media.
The research revealed that consumers are remarkably comfortable with advertising across all media channels included in the study, with a minority, averaging 16%, of people being 'somewhat or very unhappy' to see advertising.
The number of people saying they are "happy" with advertising is an average of 44%. Social media scored slightly lower in the advertising happiness stakes than other media, but scored comparable levels of "unhappiness" with other media.
Consumers' attitudes to advertising do change over time and the research confirms that receptiveness towards commercial advertising declines with age.
ValueClick and the IAB went on to look more closely at the relationship between consumers and digital display, including the acceptance of new technologies that are shaping the market including behavioural targeting, retargeting and data sharing.
The overall trends reveal that younger audiences, and in particular those who grew up with online media - digital natives if you like - are demonstrating attitudes that are either more open to advertising, reliant on it or even regarding it as more important to the future of media than older age groups.
What is striking about the ValueClick/IAB research is that across every question relating to acceptability, interest and understanding of advertising, 16-24 year olds answered more positively than 25-44 year olds, by a margin of around five to 10%.
Furthermore, 25-44 year olds were always ahead of the following 45-54 year old group.
For example, 74% of 16-24s agreed "I notice advertising on the internet" whereas only 57% of those between 45 and 54 years agreed with the same statement.
Meanwhile, 68% of 16-24 year olds agreed that "advertising on the internet can be helpful" compared with 61% of 25-44 year olds and 49% of 45-54 year olds.
When asked to agree or disagree with the statement: "I have purchased a product or service because of an advertisement I saw online" 40% of 16-24 year olds agreed compared to 35% of 25-44's and 23% of 45-54 year olds.
The study provides us with a window on the future of advertising. It's highly likely that over the next twenty years the differences in attitude between age groups to the power, role and acceptability of digital content, services and marketing, will balance out into a more consistent range of attitudes as "digital natives" grow older.
On one level, the results point to a future "golden age" for digital marketing. However there are issues at play within the relationship between consumers and digital display, which are not factors in consumers' relationships with other advertising platforms such as TV and radio.
The main issue is the growing sophistication of behavioural targeting, retargeting or performance optimisation technologies which are evolving alongside an audience that is increasingly familiar not just with using digital media technologies, but the mechanics behind them.
At the moment the consumer landscape compromises of groups that vary in their levels of understanding, usage and capability, with high levels of disinterest in how the commercial side of media works.
Future digital audiences will almost certainly have a more consistent understanding of how to navigate the minutiae of web options, from security and privacy settings, to online shopping, media consumption and social sharing of information.
Younger age groups, who are poised to set the tone of consumer attitudes to digital marketing, have an intrinsic interest in the technology behind brand campaigns.
This means they may be more likely to judge the performance of targeting based on their own personal criteria such as whether adverts are useful or relevant to their interests and tastes.
It also means they feel more comfortable with the data powering online advertising, as there is a great understanding of how it's used and how it identifies them; 58% of 16 - 24 year olds agreed with the statement "I am happy for advertisers to show me relevant advertisements based on my previous web browsing activities."
The research looked into this further, finding that 41% of 16-24 year olds wanted to know more about how digital advertising was made relevant to them, compared to just 26% of 45-54 year olds.
When asked to agree or disagree with the statement: "Recently I have seen an increasing amount of advertising that is relevant to my interests", the study found that 48% of 16-24 year olds agreed compared to just 17% of 55+ year olds, suggesting that younger audiences are actively looking for targeted display.
ValueClick and the IAB's report focused on how effective online display advertising is currently, but the study also looked into consumers' preferences around the development of online advertising.
For example the report found that 63% of 16-24s agreed with the statement "I would rather see advertising online that is relevant to my interests".
These findings suggest that tomorrow's advertising audience will be smarter, more likely to engage, but tougher to please.
It's very likely that just as most people have long understood that TV commercials pay for Coronation Street, in the not too distant future most will know that their surfing and purchasing behaviour, tracked anonymously, will help filter out irrelevant brand messages and filter in the stuff they welcome.
Richard Sharp, UK managing director, ValueClick Media