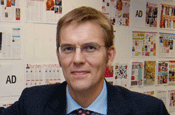 It is expected that the number of people affected will be close to, but
fewer than 100.

Duncan Edwards, the NatMag chief executive, said dramatically worse business conditions than had been forecast six months ago had forced NatMag to take the measure.

Edwards said: "These are the worst conditions that we have faced in my
twenty years at NatMag and the impact to the revenue side of our business is
largely outside of our control."

"We are therefore acting now to reduce the cost base of the business to
enable us to get through this period in the best shape we can."
"It is a matter of enormous regret that we will be parting company with so many
colleagues and we will do everything we can to minimise the redundancies and
to ensure that those that do go are treated well."