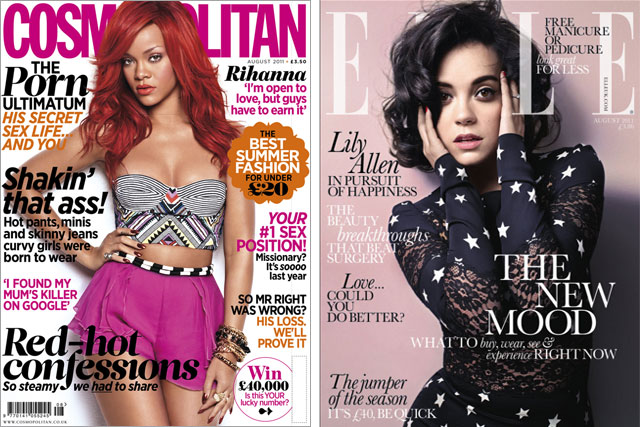 The deal has received clearance from the Office of Fair Trading with no conditions, according to Arnaud de Puyfontaine, chief executive of the new company, Hearst Magazines UK.
The completion comes six months after US-headquartered magazine publisher Hearst agreed to pay €651m for the international magazine business of French publisher Lagardere.
It brings together Hachette's female-focused portfolio, including Red and the UK publishing rights to Elle and Psychologies, with Natmag titles such as Cosmopolitan and Good Housekeeping.
De Puyfontaine, who was appointed executive vice-president of Hearst's international business in June in addition to his role heading Natmag, is overseeing the combination of the two businesses.
Speaking to Media Week, de Puyfontaine said he would be advised by Kevin Hand, chairman of Hachette Filipacchi, who has been engaged as an adviser for six months.
Advertising sales will report to De Puyfontaine and will undergo a review to be led by Matt Salmon, group commercial director at Natmag, and Judith Secombe, director of sales at Hachette.
This would be part of a company-wide review to be carried out "during August for implementation in September".
Salmon and Secombe will "make a recommendation as to the best way as to be able crystallise all the value that we'll be able to create through the new company", according to de Puyfontaine.
On the possibility of redundancies, de Puyfontaine said: "We'll see what's going to be the consequence in terms of organisation. Much too early to say what it's going to be."
He indicated there would be a role at the company for Hachette's digital and strategy director Anna Jones, who "has done a fantastic job".

"We have two strong management teams and I want to make one plus one equal three," he added.
The new company will keep its predecessors' three offices (Natmag's two offices on Broadwick Street in Soho and Hachette's office on North Road in Marble Arch) and "organise the team between the three properties".
Its portfolio includes 26 print magazines, which reach more than 16 million adults, and 22 digital magazines or websites, with 20 million monthly unique users.
De Puyfontaine claimed the deal was a "compelling" way to "reinforce our position with a portfolio of very strong solid brands" in a tepid UK market.

"As we know the market is not very bullish in the UK but we've got to buck the trend and to accelerate the pace of change ... This acquisition is really good news for us and the newly-formed company Hearst Magazines UK, for our colleagues within the business and for the industry because we want to be part and lead the change of the industry."