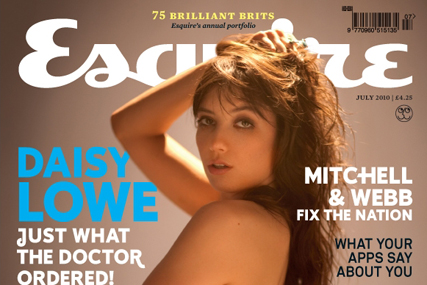 The NatMag 100 Award is a new initiative that gives agencies and their clients the opportunity to win a multimedia ad campaign across the entire NatMag portfolio of 24 brands across print and online, including Harper's Bazaar, Good Housekeeping, Cosmopolitan, Esquire and Men's Health.

As part of the NatMag 100 Award, media and creative agencies are invited to devise the most innovative, creative ad campaign for an individual brand, utilising a combination of the brands in the NatMag portfolio and platforms to target women or men in the UK.

The winner will be announced at a special event in October, with a campaign across the NatMag portfolio in 2011.

Award judges include Jane Ratcliffe, chief executive of MediaCom, Simon Mathews, founding partner of Polestar Communications, John Willshire, head of innovation at PHD and Bernard Balderston, former associate director of UK media at Procter & Gamble.

A spokesman for NatMag said she hopes the new award will, "not only recognise the company's impressive history, but also challenge advertisers and inspire change in the way the media business plans magazine campaigns in the UK in the future".

Arnaud de Puyfontaine, chief executive NatMag, added: "I am particularly excited about the NatMag 100 Award as it not only recognises brilliance in multimedia thinking, but also gives agencies a chance to utilise our brands in new and innovative ways. We are delighted that Campaign and Media Week have agreed to partner with us on this new award."

Rachael Stilwell, publishing director of Campaign and Media Week, said: "Recognising and rewarding great agency planning and multi-platform execution within our industry is what we do. "Congratulations and thank you to The National Magazine Company in their 100th birthday year for this very special NatMag 100 Award and good luck to each of the agencies entering work."