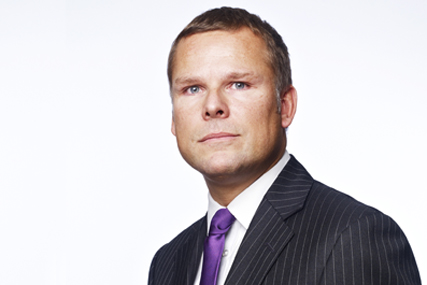 Salmon's appointment marks the first time NatMag, the wholly-owned subsidiary of US giant Hearst Corporation, has centralised its commercial operations and is said to be in recognition of the group's multimedia future.
Salmon was previously group publishing director for magazines Prima, Prima Baby, You & Your Wedding and Cosmopolitan Bride. The move adds more than 15 other titles under his remit, including Best, Cosmopolitan, Esquire, Good Housekeeping, Harper's Bazaar, Reveal, She and Zest.
He will lead NatMag's advertising operation and his key responsibilities will be defining and delivering the company's advertising strategy.
Reporting to NatMag's chief executive, Arnaud de Puyfontaine, Salmon will work closely with media agencies and advertisers as well as senior management within the business to define the new sales strategy.
NatMag's largest clients include Procter & Gamble, L'Oreal, Unilever, Estee Lauder and Chanel.
Last year,
NatMag bucked the trend and recovered from a tumultuous 2008
to post a profit, despite the advertising recession.
A series of cost-cutting drives and management initiatives resulted in the company making a pre-tax profit of £1.3m, compared with a pre-tax loss of £42.8m in 2008, for the year to 31 December.
The publisher claims it has since seen further growth across its advertising pages during 2010 of more than 20%, making it one of the best performing publishing businesses in the UK.
NatMag's chief executive, Arnaud de Puyfontaine, said: "Matt has a fantastic relationship with many of our key clients and we are confident that this new role will help further strengthen those relationships, as well as attract new advertisers to the business."
Salmon will relinquish his publishing director role by the end of the year and the company is on the hunt for a suitable replacement.