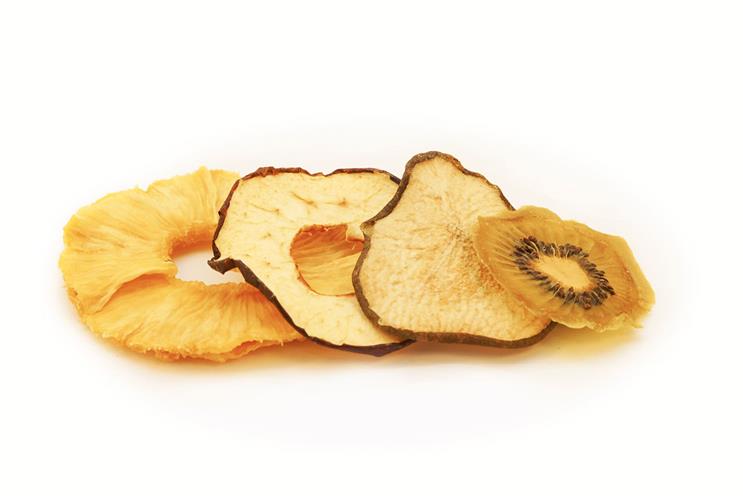 What happens when a long-standing marketing paradigm is undermined? Something so well-established, we apply it without thinking; so incontrovertibly true, no-one questions it.
When it's pointed out that naturally healthy dried fruit snacks are worse for you than a packet of Haribo (a client of ours), and that a Big Mac is healthier than a handmade Pret baguette, we may be about to find out.
For the sake of argument, let's call this paradigm "natural is good" – increasingly, a go-to strategy for brands looking to fast-track emotional engagement. You know the deal: packaging with a hint of artisan, hand-drawn fonts, pastel colours and a fluffy animal or two. If this marketing strategy were a person, it would be Zooey Deschanel.
Visit any supermarket and you'll see how all-pervading this approach has become, with brands building on our instinctive belief that "natural" is positive, pure and wholesome. The message is clear: "We're the good (for you) guys; healthy and real, non-corporate and likeable.You can trust us – honest."
As a strategy, this is both clever and efficient, especially for brands that are neither that healthy nor indeed especially natural. With a little marketing shimmy, they can body-swerve rational consideration and go straight for the emotions that drive behaviour.
We know these brands are outputs of a factory production line, not an artisan's workshop. But we play along because we want to believe in it. Who doesn't love the idea of unspoilt green fields under open skies, where products are handmade from unadulterated ingredients?
But for how much longer will this strategy work? Not only because, as a commonplace strategy, it is undiffer­entiated and, so, effectively invisible. But because the strategy's essential foundations have been weakened.
Over recent months, a succession of high-profile news stories have questioned the "natural = healthy" equation. We have seen fruit juices and smoothies only narrowly avoid having their five-a-day status revoked, in light of claims that they are little more than flavoured sugar water with more carbs than Coke. Reports have also pointed out that many dried-fruit products, sold as "naturally healthy" snacks for children, contain more sugar than a packet of Haribo. Which? has argued that there is often more fat, salt and sugar in the likes of sushi, salads and rustic baguettes than a Big Mac.
There are counter-arguments – even fruit straight from the tree contains sugar and no-one would ask for that to be banned. But it's a slippery slope, nonetheless.
If we can no longer trust implicitly the goodness of natural, where does that leave brands that rely on this mental shortcut for their appeal?
This isn't to suggest a looming apocalypse for hand-drawn fonts and pastel colours. But we might see people less willing to take a "naturally wholesome" positioning at face value.
Which is why now might be the time for some brands to consider: "What next?" Natural has never been the only game in town, after all – it has just seemed so recently.
And if challenges are emerging, other approaches may work all the harder because they break with the "natural is good" convention. As behaviour becomes more about balancing extremes, who wants to be pure and wholesome all the time, anyway? We buy health to allow indulgence; we go cheap to afford luxury. If the proposition works, we are open to other approaches.
Take Charlie Bigham, for example. In upscaling the ready-meals market, the eponymous brand could have applied "natural is good" rules to signify quality and taste. But while there are handmade associations in the packaging, the brand is rooted in restaurant-quality expertise.
Or what about Gü? It's a stretch to see it ever claiming "healthy", but it could easily have gone for the twee and handmade as well. Instead, it celebrated the luxurious indulgence of its Gü-ness.
There is also the assertion that "natural" tastes better. But if this is your promise, why just imply it? Go straight to the endgame instead and talk about how your flavours are bigger or more exciting. If nothing else, it should deliver disruptive packaging and comms in a sea of sameness.
And if we are questioning the continued efficacy of natural as a marketing strategy, why not go to the logical conclusion? Be unnatural. Mashups are a big trend in food, with items such as the cronut being embraced by foodies for their interest value.
Process is another effective unnatural strategy. Cravendale's focus on purity by filtration implies that it's better than natural. Or harness "science" as your anchor: water is natural, Vitaminwater is scientific, which brings a different set of benefits altogether.
Natural may be good for you, but is it good for your marketing? Rather than default to the same strategy as everyone else, think more about what differentiates your product or brand.
Celebrate your own truth rather than borrow someone else's. Because what worked in the past may not work in future, and now could be the time for you to get off the natural bandwagon before it breaks down.
Jon Howard is the planning director and partner at Quiet Storm