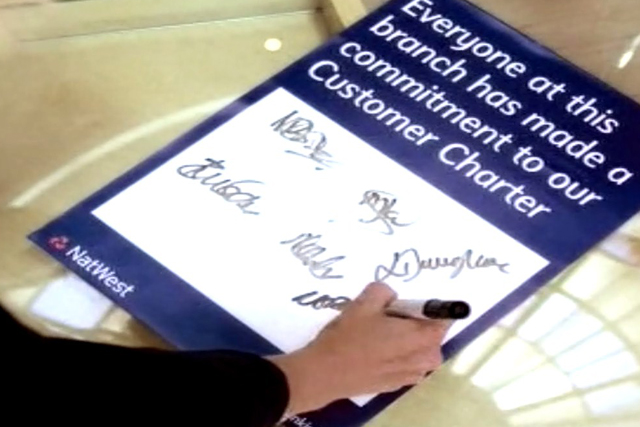 Two people complained to the Advertising Standards Authority about the TV ad by M&C Saatchi, which had a voiceover stating: "NatWest has made a public promise to become Britain's most helpful bank ... It's why we created our Customer Charter. It's why, when you told us to open on Saturdays, we did. And why this year 160 branches will open earlier and close later".
They complained the ad implied all NatWest branches were open on Saturdays, which was not the case. NatWest told the ASA that 675 of the 1,552 branches are currently open on Saturdays.
The ASA said there was no qualification in the ad to explain the claim applied to selected branches only and concluded the ad was misleading. It told NatWest not to run it again in its current form.