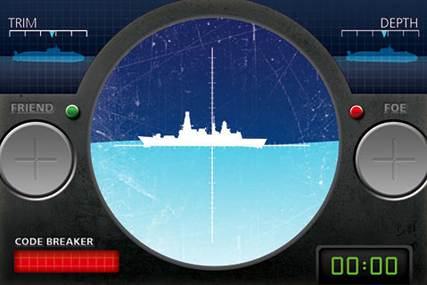 It has rolled out a bew version of its 'Royal Navy Engineer Officer Challenge' game, created by Marvellous, to motivate potential recruits to apply for weapon, marine and air engineer officer roles.
Users complete five missions, based on board a Royal Navy Type 45 Destroyer and one of its nuclear submarines, to test decision-making skills under pressure. They can then share their scores on Facebook.
The apps, available free from today, also gives in-depth information on a career in the Royal Navy and allows users to request a call back.The iPhone and iPad apps are available for free from the App Store.
The Royal Navy launched its original version of the challenge in 2009.